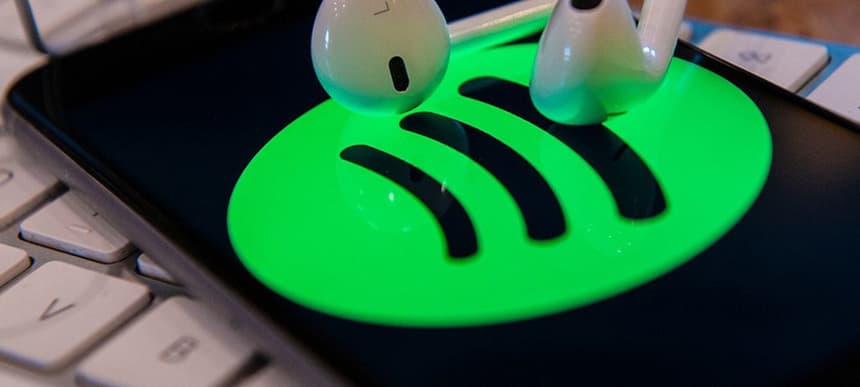 27.10.2020, Words by Billy Ward
Musician's Union launches Justice At Spotify campaign demanding one cent per stream
Other demands address crediting all labour, making contracts public, and ending legal battles with artists
The United Musicians and Allied Workers Union (UMAW) have launched a Justice At Spotify campaign, demanding that the platform increase its average streaming royalty from $.0038 USD to one cent per stream for all artists.
As well as higher pay for artists, the campaign wants Spotify to introduce a user-centric payment model, make all closed-door contracts public, credit all labour in recordings, end legal battles that further impoverish artists, and reveal existing payola before ending it altogether.
A statement on the campaign's website reads: "One of Spotify's core goals is to give a million creative artists the opportunity to live off their art. Yet, to generate a single dollar on the platform, a song needs to be streamed 263 times.
"To put that in perspective, it would take 786 streams to generate enough revenue to buy an average cup of coffee. To pay the median American monthly rent ($1,078) an artist needs to generate 283,684 recurring streams monthly. And to earn $15/hr each month working full time, it would take 657,895 streams per band member.
"We are asking Spotify to raise the average streaming royalty from $.0038 to a penny per stream. Doing so would give artists a better chance at making a living from their art, and begin to restore the public valuation of music."
Supporting their claim, the campaign's website provides links to series of articles that comment on Spotify's actions surrounding payments, transparency and legal battles. The campaign has been gaining traction with a petition that has at the time of writing amassed signatures from 6,450 artists and organisations including Thurston Moore, King Gizzard and the Lizard Wizard, Frankie Cosmos, Deerhoof, Julianna Barwick – and Dummy.
Find out more information about the Justice At Spotify campaign here.
Read next: Arts Council England announces £18 million funding package for DJs, artists and more