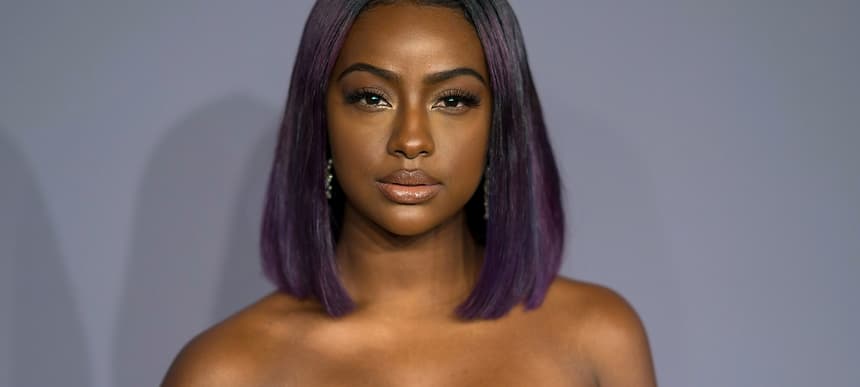 12.02.2019, Words by Felicity Martin
Justine Skye accuses Sheck Wes of physical abuse and stalking
"You hit your girl before me and you'll do it again."
Justine Skye has accused 'Mo Bamba' rapper Sheck Wes of stalking and violence, naming him directly as "my abuser".
Posting on Twitter, Skye stated that Wes and his entourage stalked her and attacked Skye's friends.
In November, the singer detailed an experience of domestic abuse but did not name Wes, writing at the time, "I never said who it was because I knew it wouldn't matter to a lot of you."
Taking a walk with my friends and my man and Sheck Wes (my abuser) and his friends decide to STALK US and attack my friends.. two cars full of niggas while he sat in the car like a bitch. You're pathetic sheck and you beat women. You hit your girl before me and you'll do it again

— Justine Skye (@JustineSkye) February 12, 2019
Sheck Wes has denied the allegations:
I've chosen to remain silent until now out of respect for actual victims of abuse. But I cannot stand by while lies are repeatedly told about me.

I never hit or beat any women and I did not beat up or jump anybody.

— Sheck Jesus (@sheckwes) February 12, 2019
Update (13/02/19): Justine Skye has shared a video of Sheck Wes allegedly breaking into her house:
Are you going to lie now and say this is not you too? pic.twitter.com/yGyEmIr3WN

— Justine Skye (@JustineSkye) February 12, 2019
She also detailed in further the alleged abuse that she received from Wes, while he has denied that the video is proof of wrongdoing, writing 'Just clarifying this is a video of me hopping a fence to get my stuff back from a girl who refused to give me my stuff . Once again for the record I never hit or beat up any woman .'
Update (18/02/19): According to reports, Justine Skye has been granted a restraining order against Sheck Wes, who is reportedly required to stay at least 100 feet away from her until a hearing takes place next month.