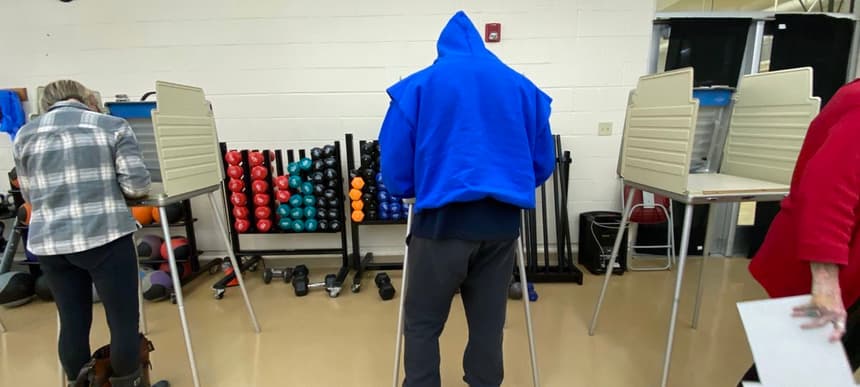 04.11.2020, Words by Felicity Martin
Kanye West concedes election defeat, announces 'Kanye 2024'
West had never previously voted in a presidential election
Kanye West will not be declared the 46th president of the United States Of America.
Having struggled to make it to the ballots of many states after missing key registration deadlines, West encouraged his supporters to write him onto their papers, but across the 12 states whose ballots he appeared on, he has won fewer than 60,000 votes so far – with the remaining yet to be counted.
He was most successful in Tennessee, where he won more than 10,000 votes, 0.3% of the state's total.
It was always going to be an unlikely event: West was a latecomer to the 2020 race, announcing his candidacy in July before claiming an anti-vaccine, pro-life stance and appearing at rallies where he seemed visibly emotional.
Just after 5am UK time today, Kanye tweeted "WELP", followed by "KANYE 2024" (later deleting it and reposting without the "WELP").
He posted a photo of him writing his name in on the ballot, an act that is illegal in some states but not in Wyoming, where he voted in a presidential election for the very first time.
KANYE 2024 pic.twitter.com/Zm2pKcn12t

— ye (@kanyewest) November 4, 2020
West recently appeared on the the Joe Rogan Experience podcast where he stated that rather than buying his masters, he will buy global music corporation Universal Music.
At his final rally in Michigan, Trump mistakenly introduced Kanye collaborator Lil Pump on stage as "Little Pimp".