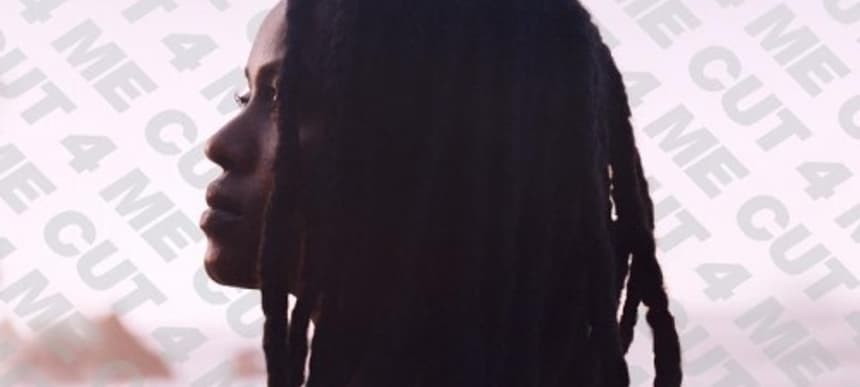 13.09.2013, Words by Aimee Cliff
Kelela outlines debut mixtape for Fade to Mind
The incredible vocalist's mixtape will drop in October, with production from Jam City, Kingdom, Nguzunguzu and more.
We've been sort of/totally obsessed with Fade to Mind singer Kelela for a while now – she first appeared on our radar with an appearance on Teengirl Fantasy's EFX but it was really her presence on Kingdom's Bank Head (one of our favourite songs this year so far, although don't be surprised if it's listed come December) that made her the object of our affections.
Next month, Kelela will release her debut mixtape via Fade to Mind. It's really got the makings of something special – the 13-track mixtape, titled 'CUT 4 ME', is bolstered by production from the Fade to Mind and Night Slugs crews, with Kingdom, Nguzunguzu, Bok Bok, Girl Unit, Jam City and more all offering their services behind the desk. The mixtape will be available "for free and for pay", according to Kelela herself.
Peep the tracklist and production credits below, along with the artwork. Earlier this year, Kelela joined Bok Bok for a short grime set.
Tracklist:
01. Guns & Synths [Prod Bok Bok, Napolian, Tariq & Garfield]
02. Enemy [Prod Nguzunguzu]
03. Floor Show [Prod Girl Unit]
04. Do It Again [Prod NA]
05. Go All Night: Let Me Roll [Prod Morri$]
06. Bank Head (Extended) [Prod Kingdom]
07. Cut 4 Me [Prod Kingdom]
08. Keep It Cool [Prod Jam City]
09. Send Me Out [Prod Kingdom]
10. Go All Night: Let it Burn [Prod Morri$]
11. Something Else [Prod Nguzunguzu]
12. A Lie [Prod Bok Bok]
13. Cherry Coffee [Prod Jam City]
Fade to Mind will release 'CUT 4 ME' on October 1st.
[via]