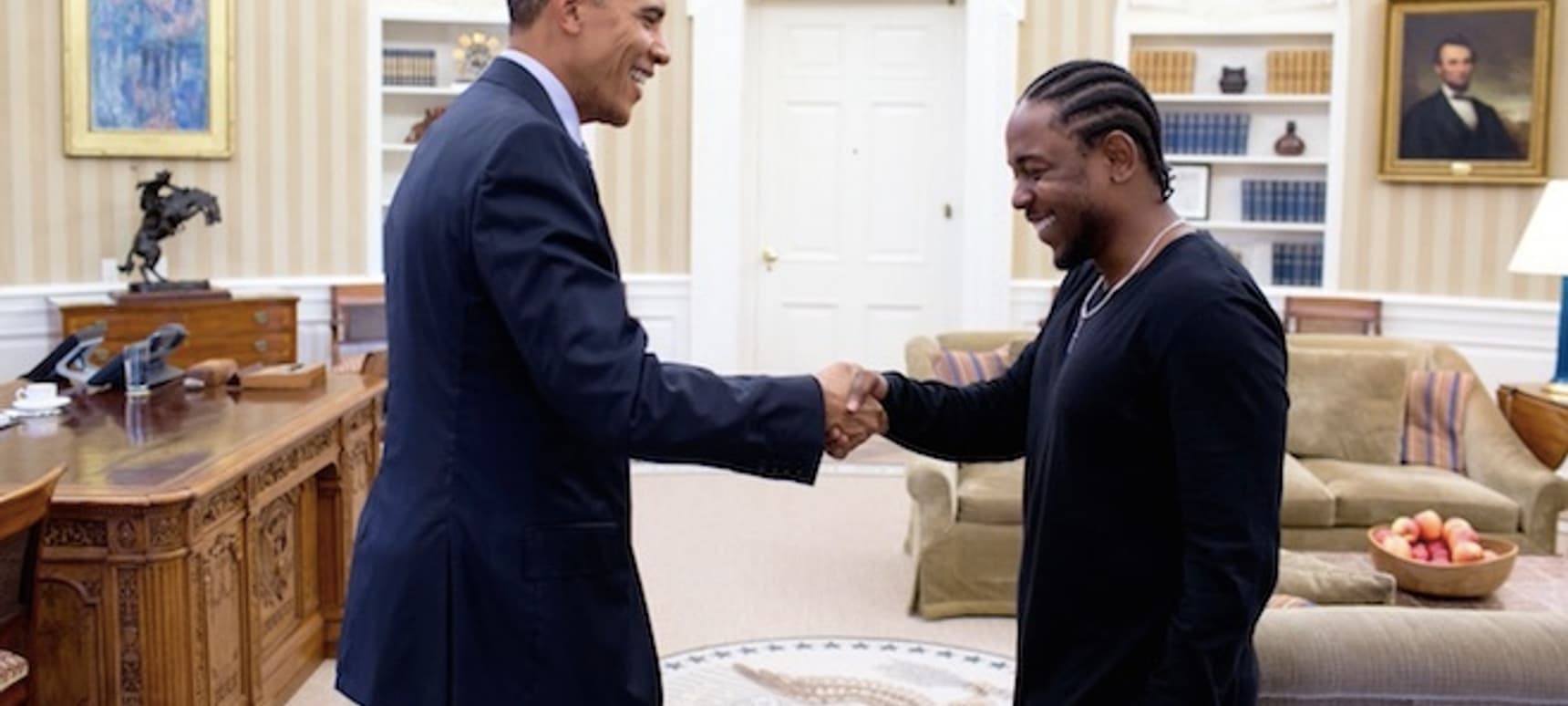 13.01.2016, Words by dummymag
Kendrick Lamar shares 'Pay It Forward' video following visit to The White House
Kendrick Lamar has shared a video called Pay It Forward.
K. Dot's one-minute clip is a public service announcement that calls on American citizens to become part of and support the country's National Mentoring Partnership. Kendrick uploaded the video yesterday (January 12th), and encouraged his Facebook fans to join with a note, saying "If this helps a kid to become better in life, I will always be aware of my influence and pay it forward…"
Directed by Dave Myers & The Little Homies, the video follows Kendrick Lamar's recent visit to The White House to meet President Barack Obama, who last year named Lamar's 'To Pimp A Butterfly' track How Much A Dollar Cost as his favourite song of 2015. As mentioned in the PSA, Kendrick and Obama met to discuss "the inner cities – the problems, the solutions – and embracing the youth."
Watch Kendrick Lamar's Pay It Forward video above.
Kendrick Lamar's 'To Pimp A Butterfly' is out now through Interscope (buy).