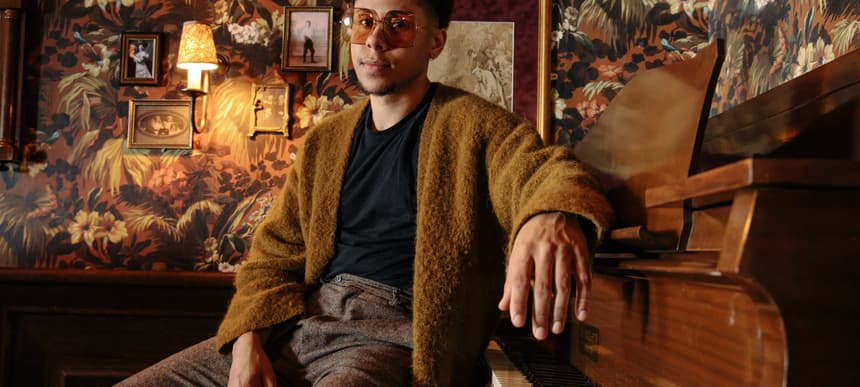 12.04.2021, Words by Felicity Martin
Reuben James, Lapsley and Mason London front Nordoff Robbins' music therapy live series
We Are Listening is a new ten-part series featuring songwriters and visual artists
UK music charity Nordoff Robbins has announced We Are Listening, a new campaign dedicated to the impact of music therapy on those living with a disability.
The ten-part series kicks off on April 22nd with rising songwriter Reuben James, and other talents scheduled for We Are Listening include Lapsley plus music-minded visual artists including Studio Moross and Mason London.
Nordoff Robbins CEO Sandra Schembri said: "We believe in the power of music to connect with the human potential that lies within us all, including those living with profound disability, illness and exclusion. Creativity, courage, and collaboration is at the heart of Nordoff Robbins' work, so to see the power of our music therapy work come to life through the lens of these incredible artists is inspiring. Our hope is that We Are Listening gives the public an opportunity to witness and connect to the immense value of music therapy."
Tickets can be found here, with all proceeds going to Nordoff Robbins Music Therapy.
Episode schedule:
Thursday 22nd April – 8pm
Live Stream – Reuben James – "An Evening with Reuben James"
Monday 26th April
Studio Moross – "Expression of Music"
Monday 3rd May
Paul Frith – "Spectrum of Change"
Monday 10th May
Gill Landry
Monday 17th May
Alistair Taylor-Young – "Portrait of the Cause"
Monday 24th May
Lapsley – "Power of Hearing"
Monday 31st May
Jack Coulter – "One-Off Representation"
Monday 7th June
Mason London – "Rebuilding Lives"
Monday 14th June
Nicolas Davies x Royal Albert Hall – "Therapy for Good"
Monday 21st June
World Music Day Celebration
You can tune in to Nordoff Robbins' We Are Listening campaign from the 22nd April 2021. More information can be found on the dedicated We Are Listening microsite.
Listen to a mixtape by Mason London of '70s and '80s edits of grime lyrics.