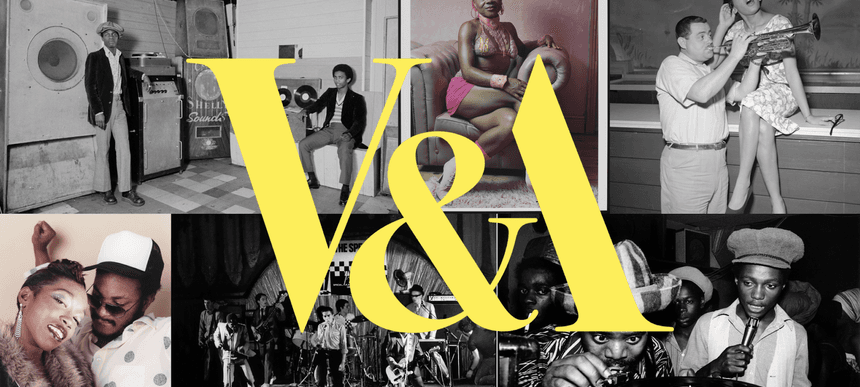 01.11.2023, Words by Billy Ward
Launch exhibition at V&A's new East London site to focus on influence of Black British music
'The Music is Black: A British Story' will open to the public in 2025...
The Victoria & Albert Museum has announced that the first exhibition at its new East London site - due to open in 2025 - will focus on the history of Black British Music and how it has shaped British culture. 
Titled, The Music Is Black: A British Story, the photography exhibition will tell the story of 125 years of Black music, "taking visitors into the heart of music making, from Carnival to club nights, recording studios and record shops, MC battles, festivals, and more".
Artists who will be featured in the exhibition include Fabio & Grooverider, Goldie, Massive Attack and Tricky, Samuel Coleridge-Taylor, Winifred Atwell, Emile Ford, Janet Kay, Joan Armatrading, Eddy Grant, and Sade. 
The exhibition will also feature some current names who have broken through more recently, like Shabaka Hutchings, Kano, Little Simz, Jorja Smith, Nubya Garcia and Ezra Collective.
"Music is the soundtrack to our lives, and one of the most powerful tools of unification," says Jacqueline Springer, curator of the exhibition.
She adds: "It brings collective and individual joy as we recite song lyrics at festivals and gigs, recall dance moves perfected in childhood bedrooms, and mime to guitar breaks, bassline drops and instrumental flourishes with glee.
"Set against a backdrop of British colonialism and evolving social, political, and cultural landscapes, we will celebrate the richness and versatility of Black and Black British music as instruments of protest, affirmation, and creativity, and reveal the untold stories behind some of the world's most popular music of all time."
Speaking about the exhibition The Mayor of London, Sadiq Khan shared: "London is the music capital of the world and at the heart of that success is the incredible contribution of Black British artists. From Samuel Coleridge-Taylor to Stormzy, we've seen Black musicians inspire and influence our lives, and I'm delighted that V&A East Museum's inaugural exhibition will honour this, alongside other partners from East Bank.
"Together we are creating a new culture and education powerhouse for our capital and this wide-ranging exhibition will be a wonderful example of how East Bank is helping us to build a better London for everyone," says Khan.
The Music is Black: A British Story will open in 2025 at V&A East. The new site is in the Queen Elizabeth Olympic Park in Stratford, and a series of special events and live performances will be staged around the park as part of the 'Music Is Black' programme. Find out more here.
Read next: Fatboy Slim plays surprise set in campaign to save famous Brighton pub