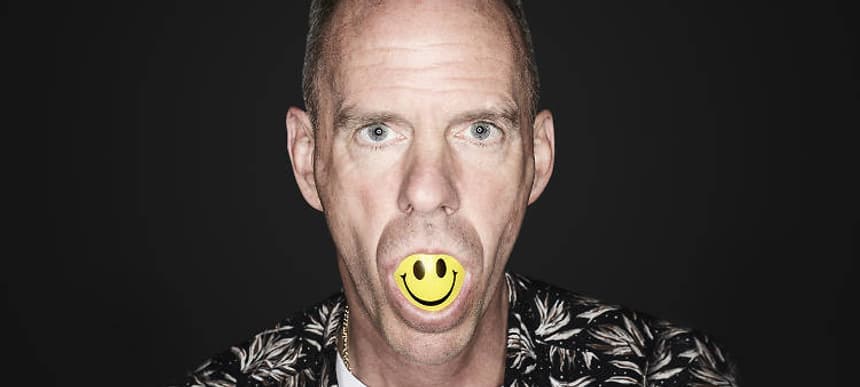 01.11.2023, Words by Billy Ward
Fatboy Slim plays surprise set in campaign to save famous Brighton pub
The Prince Albert's future is in jeopardy following plans to build next door...
Fatboy Slim played a surprise gig in Brighton's The Prince Albert pub on Monday to support a local campaign pushing back against property developers threatening the venue's future.
The iconic local DJ played a 2-hour set downstairs in the pub, three days after a petition was launched opposing a proposed development next door. The plans would see a four-storey building filled with commercial units built directly next to the pub, with a garage currently beside the venue demolished. 
"There are countless reasons we believe this development should not go ahead, not only for ourselves but the wider local community," the petition reads. "These consist of planning issues, social issues and of course the threat of permanent closure of The Albert."
The Albert building was constructed in 1848 as a three-storey townhouse, and was converted into a pub in 1860. However, the new development plans have raised concerns that the establishment will lose business during the construction process, potentially damaging the pub while blocking out a source of natural light.
The pub's current landlord George Taylor has lived in the pub his whole life, taking over from his father Chris who ran the Concorde venue where Fatboy Slim gained his notoriety. 
"Come the weekend, we have live music on for eight hours, and someone might not want that next to their shop or office," Taylor told DJ Mag. "Trafalgar Street struggles to keep open the shops that we have, and down the side of the station there's floor upon floor of empty office spaces.
"I see a big development being built that doesn't offer anything to the people who already live here. We are very open to plans that could involve an open-air food market, like you see in London everywhere. But more shops or offices aren't going to pull anyone to the area."
"[The Prince Albert] is a proper listed old building. If you look around, there's a few of these proper pubs left but they can get penned in, they get built around, they can lose their charm, and lose what they're all about."
After this set, Fatboy Slim told DJ Mag: "I did this gig because I think this pub is worth saving and it's under threat from evil property developers who want to build some very large stuff next door which will kill it slowly but surely," he said.
A handful of people on the Brighton council planning committee will vote on the development proposals on Wednesday afternoon (1st November).
"The Prince Albert is Brighton through and through — it's eccentric, a bit camp, a bit down on its heels at times — not altogether glamorous. You should list things that are still alive, rather than wait until they're dead."
Sign the petition to save the Prince Albert in Brighton here.