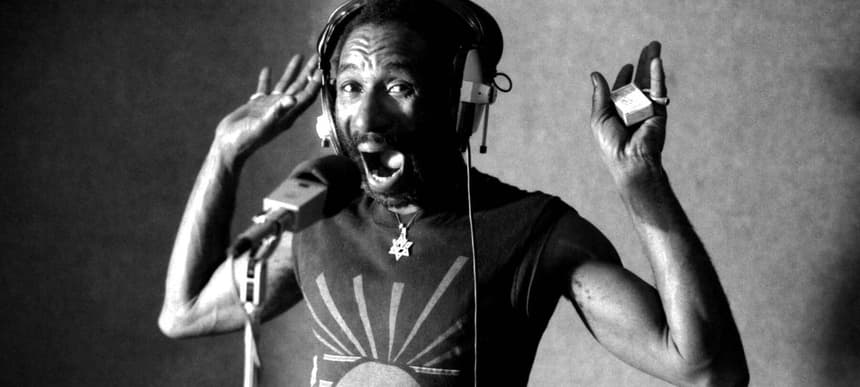 16.11.2023, Words by Billy Ward
Lee 'Scratch' Perry's final studio album features Tricky, Greentea Peng and Shaun Ryder
'King Perry' will release in February 2024...
Dub reggae visionary Lee Scratch Perry's final studio album will be released next year. 
The record, consisting of 12 tracks, was written, produced and recorded with producer Daniel Boyle in the months before Perry's death in 2021, at the age of 85.
Dropping February 2nd via False Idols, 'King Perry' features tracks recorded with Tricky, Greentea Peng, Happy Mondays frontman Shaun Ryder, Fifi Rong, Marta and Rose Waite.
The album's final track is entitled 'Goodbye' and features strings and piano by classical composer Hugo Bechstein.

Boyle, who was working with the legendary musician just days before he died, said the lyrics on the track "have [Perry] musing about going back to being a baby and being reborn." He added: "When the music stops, he just says 'goodbye'—it's the last song on the album and it's the last song he recorded."
Listen to '100lbs of Summer' below: