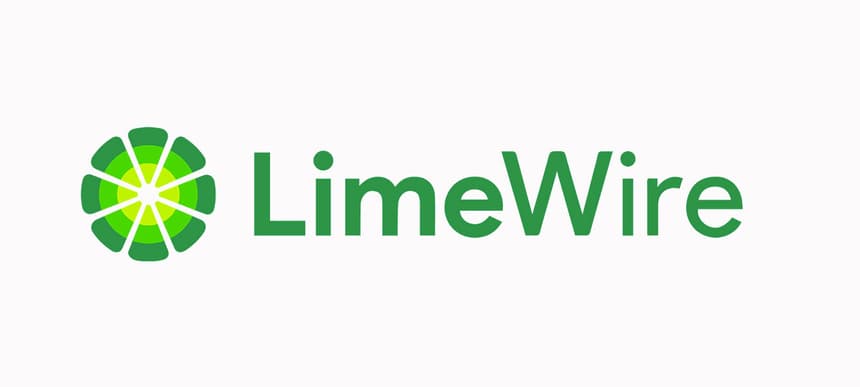 29.03.2022, Words by Billy Ward
LimeWire is relaunching as a music-focused NFT marketplace
"LimeWire is returning as a platform for artists..."
After being out of action for over a decade, LimeWire is returning in May as an NFT (non-fungible token) platform.
The peer-to-peer file sharing software became popularised in the '00s for downloading and sharing illegal MP3s. Predating today's all-access streaming service model, the controversial platform was used by music fans to bypass having to purchase individual songs or albums via iTunes and other digital stores.
LimeWire's reign as a service was to brought to a halt in 2010 following a court injunction, where major labels and music rights-holders initiated lawsuits resulting in fines worth $105 million.
The platform is set to make a return in the coming months as "a one-stop marketplace for artists and fans alike to create, buy and trade digital collectibles without the technical crypto requirements of the current NFT landscape."
In a Twitter thread on LimeWire's official account, the platform reveal some of the reasons they are returning to the music space.
Notably, they state: "the old LimeWire had a controversial relationship with the music industry, but this is exactly what we are trying to turn around with the brand's comeback in May. LimeWire is returning as a platform for artists."
"On LimeWire the majority of the revenue will go directly to the artist, and we will be working with creators to allow full flexibility, ownership, and control when it comes to their content."
The forthcoming LimeWire marketplace has a waiting list that you can sign up for here.
We're back.

Join the waitlist here: https://t.co/ukYKr7WsUw pic.twitter.com/GPClutauja

— LimeWire (@limewire) March 9, 2022
Do you think NFTs could revolutionise the music industry and hand power back to artists? Or is it another get-rich-quick scheme for crypto-investors?
Join the Do Music Yourself community on Discord to have your say.