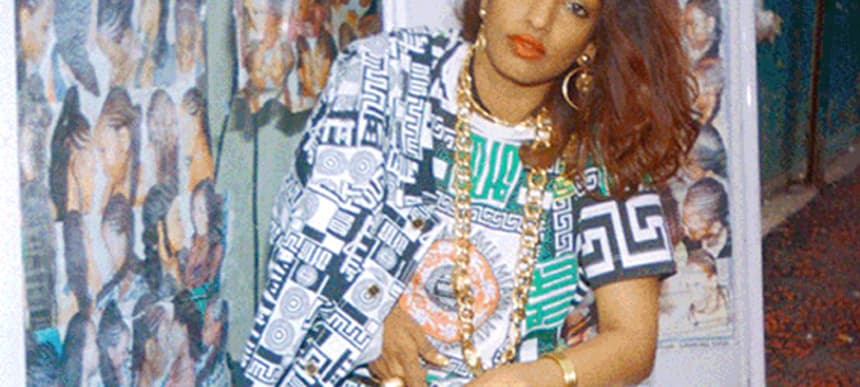 08.10.2013, Words by dummymag
M.I.A. designs new fashion line for Versace, inspired by counterfeit Versace
M.I.A. has designed a range for fashion brand Versace.
The singer is releasing a new album next month and ahead of that she has teamed up with fashion brand Versace for a new line. Here's where it gets interesting: in a press release, M.I.A. says that the the prints are inspired by the bootleg Versace merchandise that she saw in markets as a teenager. "Versace designs have always been bootlegged…Now it's Versace bootlegging the bootleg for the bootleggers to bootleg the bootleg."
"I love the energy of the street," says multi-millionaire Donatella Versace, "So when MIA suggested we use Versace bootlegs, I thought it was such an incredible idea."
It's all quite meta, especially given how much underground/internet experimental artists have been exploring counterfeit culture over recent years. For what it's worth, the brand's recent spring/summer show was closed with Migos' club rap smash Versace, so things are clearly coming around on themselves.
The 19-piece range is with Versace's (comparatively) more affordable Versus collection, on October 16th.
Interscope will release M.I.A.'s new album 'Matangi' on November 5th.
[via]