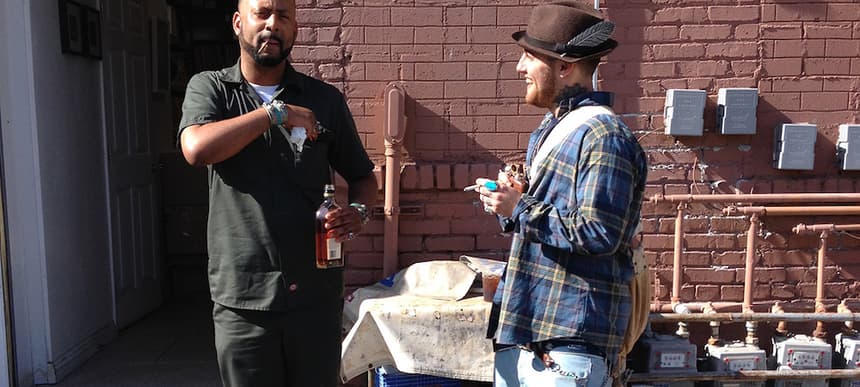 30.03.2023, Words by Billy Ward
Madlib confirms he's finishing work on new Mac Miller album
The late rapper's estate has apparently signed off on the project
Madlib has confirmed he is working on a new album of music featuring the late Mac Miller. 
The acclaimed producer appeared on a new episode of Sway in the Morning for a rare interview. At one point in the episode he told Sway that he was "finishing" off work on the new record, revealing that he has the estate's permission for the album's release. 
Madlib had previously mentioned the album years ago, following the death of Mac Miller, however it seems that the work is now coming to an end and the LP will be shared with the public soon. 
While mentioning what else he had in the pipeline, the producer also revealed that he was working on a new Erykah Badu album. Next month, out April 7, he'll additionally be releasing an album with Meyhem Lauren and DJ Muggs called 'Champagne for Breakfast'. 
Watch Madlib talk about the new album featuring Mac Miller below.