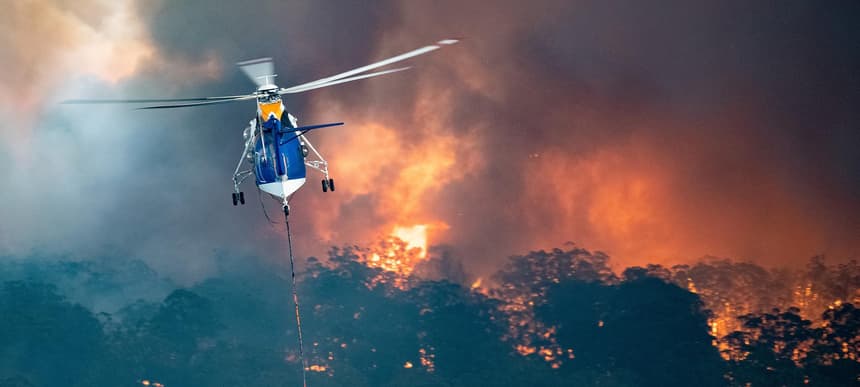 08.01.2020, Words by Felicity Martin
Mall Grab, DJ Plead, Nina Las Vegas and more release music for Australian bushfire crisis
Musicians are rallying support for various organisations and charities helping the ongoing fires...
In response to the bushfires currently ravaging Australia, a host of producers are putting out new music in aid of the ongoing crisis.
Mall Grab, DJ Plead, Cop Envy, Iota, Lou Karsh and Logic1000 are just some of the artists donating profits from new releases to organisations tackling the fires and providing relief.
Proceeds are going towards places like RSPCA NSW, the NSW Rural Fire Service, Bushfire Disaster Appeal, Fire Relief Fund for the First Nations Communities, South Australia's Country Fire Service and more.
Nina Las Vegas announced that 100% of profits from her NLV Records Bandcamp sales would be going towards the fire-tackling organisations.
Flume has donated $100,000 to WIRES, a charity that helps injured, displaced wildlife.
The bushfires are still devastating the southeastern state of New South Wales and, according to reports, over 24 people have died, as well as nearly half a billion animals.
See below for a handful of the releases providing aid to Australia.
You can donate to the Australian bushfire crisis via the hyperlinked charities listed above.