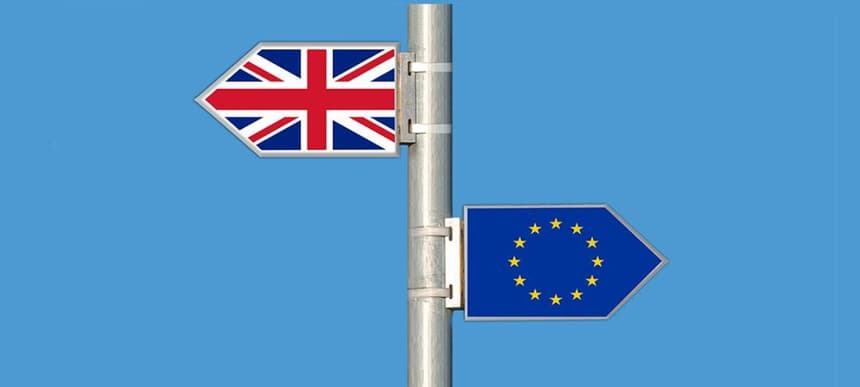 08.09.2020, Words by Billy Ward
MPs back changes to post-Brexit immigration bill due to concern for touring musicians
There is a "real fear" that the current plans will take a big chunk out of the UK's £2.7 billion-a-year music industry
UK Music, the cross-sector trade body for Britain's music industry, is leading efforts to ensure that the government have touring musicians on their post-Brexit agenda, by making amendments to the EU Withdrawal Bill which could negatively impact artists if unchanged.
A group of over 100 MPs and peers led by Tim Clement-Jones, vice-chair of the All-Party Parliamentary Group on Music, are pushing for an amendment to the Bill, which would compel Home Secretary Priti Patel to report on the impact of any immigration law changes on touring musicians. This report would have to be released within a month of the Bill becoming law.
Supporting these moves, UK Music stated: "The amendment puts pressure on the government to explain how they intend for music industry workers from EU nations to get permission to work in the UK in the new year. It also calls on the government to outline details of any deals made by the government concerning the ability of British musicians and others to work in the EU".
The Immigration and Social Security Co-ordination (EU Withdrawal) Bill is currently being debated in the House of Lords. Propping up the Government's Brexit pledge to ditch the EU law, as it stands, the Bill will look to eliminate the rights regarding the free movement of people.
CEO of UK Music, Tom Kiehl explained: "Thousands of people in the UK music industry need to move quickly and easily across Europe for their work.
"There is a real fear that without a new trading relationship in place the Government's post-Brexit changes will seriously impede that ability and damage our world-leading industry and the music industry's export trade which is worth £2.7 billion a year.
"The proposed amendment to the Government's legislation would pave the way for a swift assessment of the extent of any damage caused by new restrictions on movement and support calls for there to be an agreement between the UK and EU nations on this matter.
"We are grateful to Lord Clement-Jones and his colleagues for raising this crucial issue in the House of Lords and we urge the Government to adopt it to ensure the music industry does not suffer as a result of these changes.
Earlier in the year, the Home Office announced that musicians from outside the UK will need to apply for a visa and pay to perform in the country from 2021. Both EU and non-EU artists who wish to travel to the UK must now prove that they have nearly £1000 in their bank account 90 days before applying.
Read next: Visa fees for artists touring the US to rise by over 50%