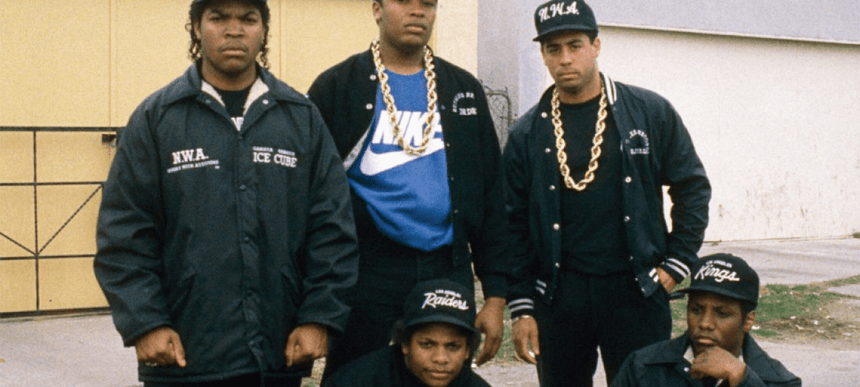 23.07.2015, Words by dummymag
N.W.A. might reunite, with Eminem involved
The N.W.A. biopic Straight Outta Compton is due out next month, and to promote the film former members Dr. Dre and Ice Cube have been doing the promo rounds. In a feature with The Hollywood Reporter, it was revealed that there are tentative plans for an N.W.A. reunion tour – with Eminem involved.
"We don't have anything settled yet with everyone's schedules," said Universal Pictures chairman Donna Langley. "But we think it can create a lot of buzz."
Ah, yes. 'Buzz'.
The tour would take place across Europe and would follow a quasi-reunion of Ice Cube, MC Ren, and DJ Yella at the BET Experience in L.A. earlier this year.
Elsewhere in the interview, Dre and Ice Cube also talked about Suge Knight, who was charged with murder after a hit and run incident killed Terry Carter near a promotional shoot for the movie. Both Dre and Cube are named as defendents in the lawsuit. "It's just a really unfortunate incident," Dr. Dre said. "Maybe [Knight] was looking for trouble. I don't know… It's crazy that this happened during the fucking filming of the commercial."
Watch a trailer for Straight Outta Compton above.