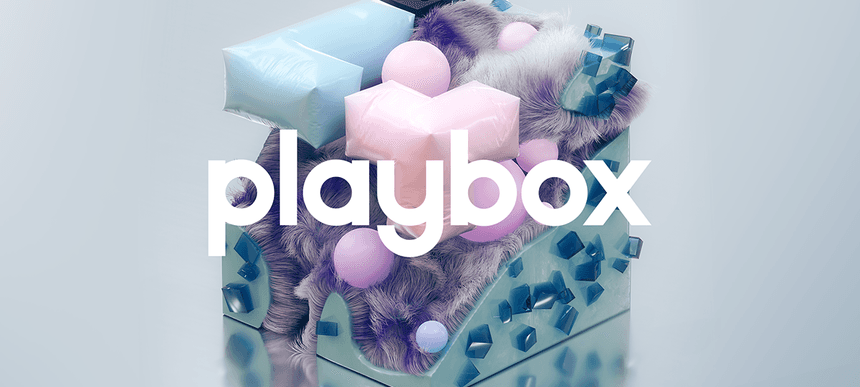 31.03.2022, Words by Billy Ward
Native Instruments' new PLAYBOX aims to bring an end to writer's block
The new KONTAKT-based instrument provides the tools for creators to "inspire their entire workflow"
Native Instruments has revealed the latest addition in their range of KONTAKT-based instruments, PLAYBOX.
Designed to offer a quick and fun solution to music creators suffering from writer's block, PLAYBOX allows users to layer a variety of samples, from synths, instruments, bass, voices, and noise, to each note in a chord, for unheard combinations of multi-stacked sounds.
Straight out of the box, Native Instruments' new offering comes loaded with a spectrum of sounds ready to be tweaked. Creators can also import up to 450 of their own samples, which get automatically re-pitched to the notes of a chord, to revive old sample libraries collecting hard drive dust.
Created by Antonio de Spirt, Mickaël Le Goff and Nadine Raihani, PLAYBOX aims to refresh workflow and kickstart creativity.
"Our goal as creators was to establish a sound library that didn't just focus on one specific sound, but instead explored the full spectrum of sounds available to us, and embraced the happy accidents you come across when working with randomisation," explains Nadine.
PLAYBOX combines chord generation and sample layering with randomisation, to produce one-of-a-kind sounds playable with just one finger. At the roll of a dice, the instrument will randomise and blend between 905 immersive samples, 224 chord sets, and 217 effects presets, to help spark new musical ideas.
Catering for beatmakers to composers, hobbyists to professionals, PLAYBOX aims to be accessible to all, lending inspiration regardless of genre or skill. "A beginner can press one button, quickly randomise, and come across an interesting sound that can inspire their entire workflow. With the same instrument, more advanced users can really dig into PLAYBOX's possibilities by adding their own samples and creating something brand new," Mickaël comments.
Watch Native Instruments' PLAYBOX walkthrough video below:
Follow Do Music Yourself on Twitter and Instagram.
Join the Do Music Yourself community on Discord.