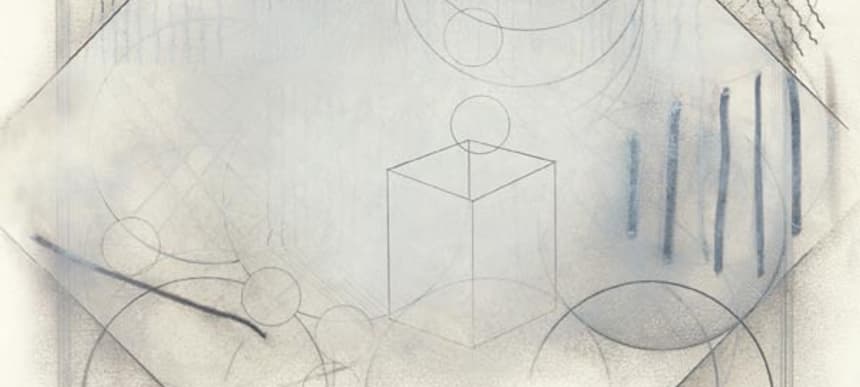 05.11.2013, Words by Ruth Saxelby
Rejoice: there will be a new Actress album in January
Enigmatic artist announces details of 'Hazyville' sequel, 'Ghettoville'.
Actress has announced details of 'Ghettoville', his fourth album and the long rumoured sequel to his 2008 debut album 'Hazyville'. It will be released on his label Werkdiscs and Ninja Tune on 27th January 2014, providing light at the end of the tunnel of that bleakest of months. That's the artwork above, and the full tracklist below. 'Hazyville' will be reissued alongside 'Ghettoville' for a special boxset that will include a 32-page artbook. While his thoughts on 'Ghettoville' were touched on in our interview with Actress in spring 2012, he has expanded on them with this somewhat emo album announcement:
Ghettoville is the bleached out and black tinted conclusion of the Actress image.
Where the demands of writing caught the artist slumped and reclined, devoid of any soul, acutely aware of the simulated prism that required breakout.
Four albums in and the notes and compositions no longer contain decipherable language.
The scripts now carry tears, the world has returned to a flattened state, and out through that window, the birds look back into the cage they once inhabited.
Spitting flames behind a white wall of silence.
The machines have turned to stone, data reads like an obituary to its user.
A fix is no longer a release, it's a brittle curse. Zero satisfaction, no teeth, pseudo artists running rampant, but the path continues.
R.I.P Music 2014.
Actress
'Ghettoville' tracklist
1. Forgiven
2. Street Corp
3. Corner
4. Rims
5. Contagious
6. Birdcage
7. Our
8. Time
9. Towers
10. Gaze
11. Skyline
12. Image
13. Don't
14. Rap
15. Frontline
16. Rule
Werkdiscs and Ninja Tune will release Actress' new album 'Ghettoville' on 27th January 2014.