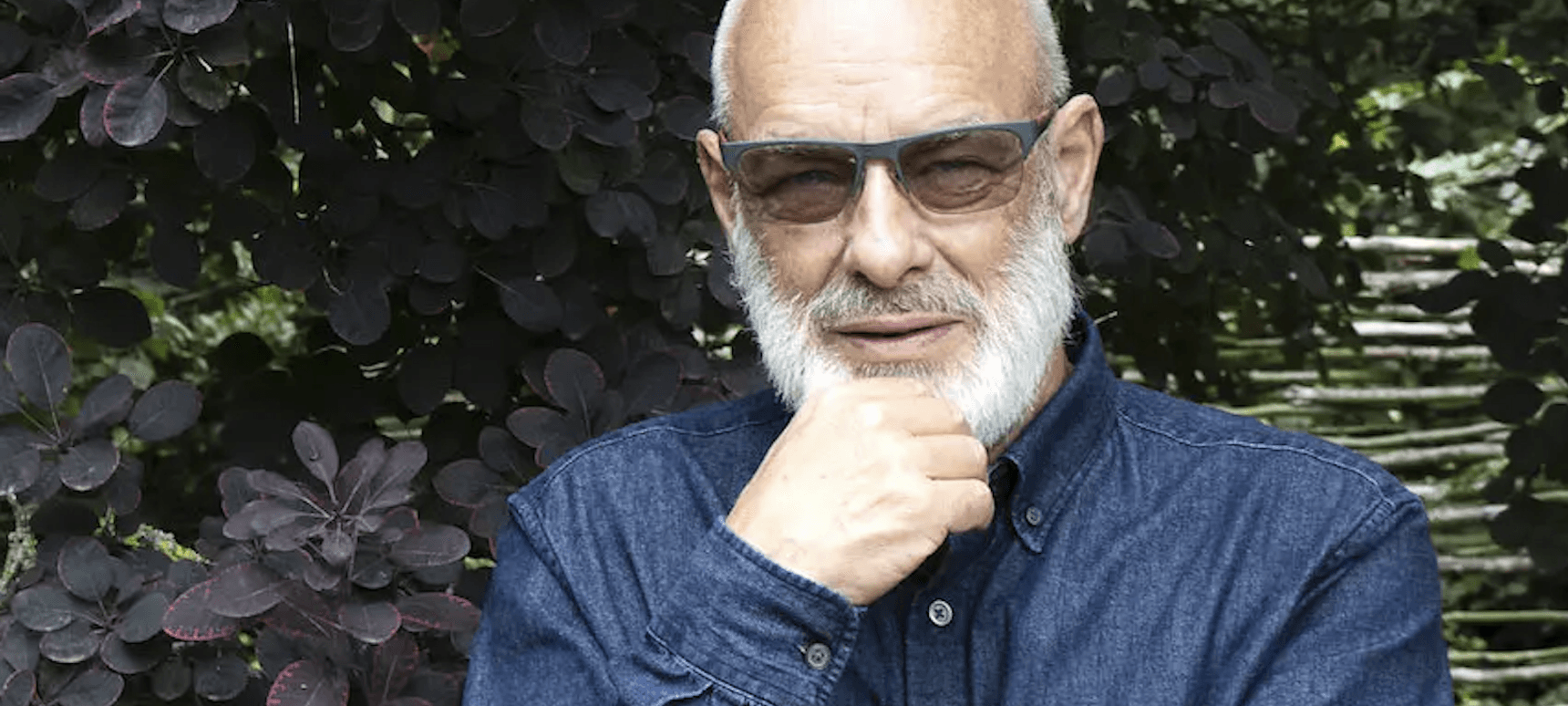 03.05.2022, Words by Billy Ward
New Brian Eno documentary will use "generative technology" to create unique viewing experiences
"You can't make a conventional, by-the-numbers bio doc about Brian Eno..."
The first ever documentary about Brian Eno is now in production and is expected to be released in 2023, director Gary Hustwit confirmed on his website.
After being granted unlimited access to Eno's vast archive, Hustwit and his team have digitised and restored approximately 400 hours of material spanning 50 years, including interviews, seminal early video art projects, lectures, performances, behind-the-scenes documentation of recording sessions, and more. Most of the material has never been released to the public.
The documentary, titled 'Eno', will make use of proprietary generative software developed by Hustwit and digital artist Brendan Dawes to provide unique viewing experiences via multiple digital formats, cinema screenings and site-specific installations.
Variety reports that the finished film will be able to take on myriad of different forms depending on the platform or manner in which it is being viewed, similar to the way Eno uses technology to compose his music.
"You can't make a conventional, by-the-numbers bio doc about Brian Eno," commented Hustwit in a post on his website. "That would be antithetical and a missed opportunity. What I'm trying to do is to create a cinematic experience that's as innovative as Brian's approach to music and art."
"Much of Brian's career has been about enabling creativity in himself and others, through his role as a producer but also through his collaborations on projects like the Oblique Strategies cards or the music app Bloom," he adds. "I think of Eno as an art film about creativity, with the output of Brian's 50-year career as its raw material."
The director first collaborated with Eno in 2017, when the musician created an original score for Hustwit's 'Rams', a documentary about the German designer Dieter Rams.
'Eno' is being produced by Brooklyn-based production company Film First and is expected to be released next year some time.
Read next: Brian Eno launches EarthPercent, a music industry climate change initiative