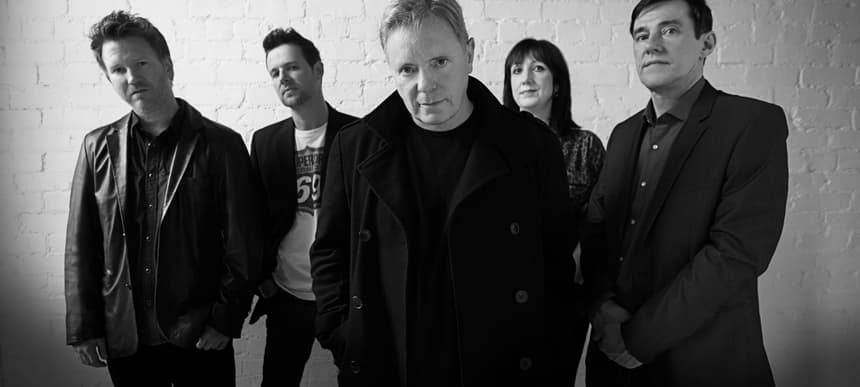 16.01.2023, Words by Billy Ward
New Order drop 'Blue Monday' t-shirt in support of mental health charity CALM
"Whether you're having a Blue Monday, Tuesday or Thursday...CALM is there for you every day if you're struggling"."
New Order have released a new 'Blue Monday' t-shirt raising funds for mental health charity CALM.
The shirt (pictured below) is a collaboration between the Salford electronic group and the original Factory Records designer Peter Saville.
Speaking about the project, New Order said: "We are proud to be ambassadors for CALM and honoured to be using 'Blue Monday' to help raise awareness for the brilliant work they do to support millions of people struggling with their mental health."
"It's a bit tongue in cheek launching a commemorative Blue Monday tee on Monday 16th January," said Peter Saville, referencing the January 16 release date, supposedly the most depressing day of the year. "But ultimately we wanted to use this as a vehicle to raise awareness and funds for CALM's important work. Whether you're having a Blue Monday, Tuesday or Thursday, we want people to know that CALM is there for you every day if you're struggling." 
CALM CEO Simon Gunning added: "To have New Order and Peter Saville, to support us with such a brilliantly creative idea we will reach thousands of people with the clear message that whether it's the middle of January or any other day, CALM is always here for you."
Based on Saville's design for the 1983 single, all proceeds from the shirt will go directly to UK mental health charity CALM (Campaign Against Living Miserably). 
Check out the t-shirt below and order it here.