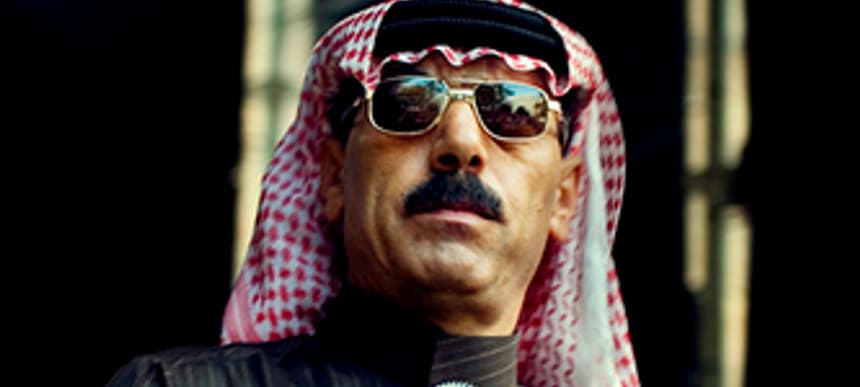 18.07.2013, Words by Aimee Cliff
Omar Souleyman announces 'Wenu Wenu' LP produced by Four Tet
Stay calm, everyone, this is not a drill.
Syrian dance music legend Omar Souleyman has today confirmed reports of an upcoming Four Tet-produced album with an official announcement. The 'Wenu Wenu' LP will exist in the world for you to purchase and hear this October, thanks to indie label Ribbon Music.
Though the famously prolific Souleyman has released countless compilations and mixtapes, this will be his debut studio album proper. As well as being produced by Kieran Hebden, it was made in collaboration with the Syrian artist's long-time collaborator Rizan Sa'id. Four Tet debuted a track from the record in an NTS Live set last month, which you can listen to here.
Read the tracklist for the album and watch a ridiculously exciting collage trailer below.
Tracklist
1. Wenu Wenu
2. Ya Yumma
3. Nahy
4. Khattaba
5. Warni Warni
6. Mawal Jamar
7. Yagbuni
Ribbon Music will release 'Wenu Wenu' on the 22nd October 2013.