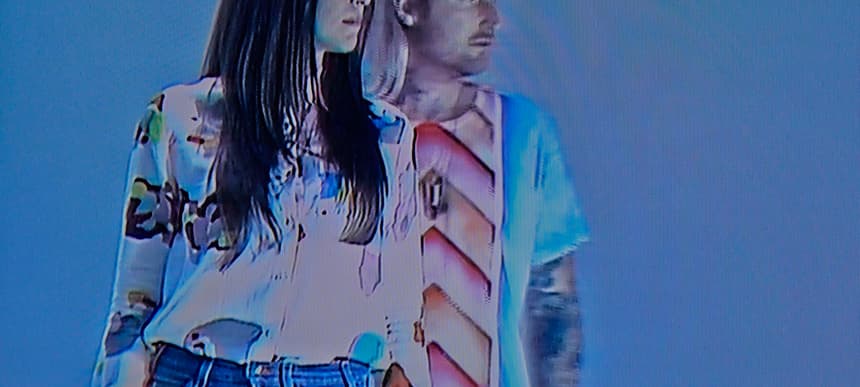 19.08.2014, Words by dummymag
Peaking Lights announce new album 'Cosmic Logic'
More psychedelic electronic pop from the LA duo on new album 'Cosmic Logic'. Stream new song Breakdown now.
LA duo Peaking Lights are releasing a new album in October. 'Cosmic Logic' follows 2012's 'Lucifer' and sees the duo of Aaron Coyes and Indra Dunis continue their quest to make unconventional, psychedelic electronic pop music.
Produced by the band in their newly-built LA studio (with a bit of assistance from DFA artist Matt Thornley), the first track from 'Cosmic Logic' sounds true to the album's name. Titled Breakdown, it sounds a little like Kevin Saunderson doing digital dub and has all the hallmarks of a good cosmic pop song – worldly rhythms, dubby FX, and some lovely hardware synth arpeggiations buried in the mix.
Peaking Lights 'Cosmic Logic' tracklist:
01. Infinite Trips
02. Telephone Call
03. Hypnotic Hustle
04. Everyone and Us
05. Little Light
06. Dreamquest
07. Eyes To Sea
08. Bad With The Good
09. New Grrrls
10. Breakdown
11. Tell Me Your Song
Weird World release 'Cosmic Logic' on October 6th 2014 (pre-order).