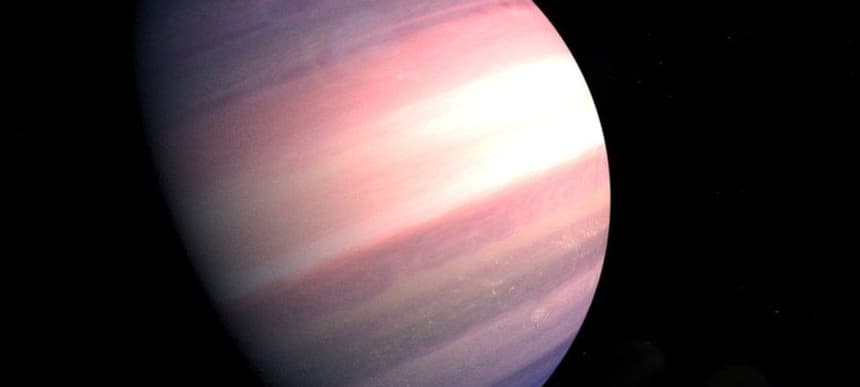 03.02.2021, Words by Felicity Martin
Petition launched for NASA to name a newly discovered planet after SOPHIE
TOI-1338 b is considered to be a Neptune-like gas exoplanet, about 6.9 times larger than Earth
A petition started by Christian Arroyo asks NASA to name TOI-1338 b, a planet discovered in summer 2019, after the recently deceased SOPHIE.
In artificially generated images of the planet, discovered by 17-year-old NASA intern Wolf Cukier, the colours used bear a resemblance to the setting depicted on the cover to SOPHIE's debut album, 'OIL OF EVERY PEARL'S UN-INSIDES'.
Charli XCX has shared the petition, writing: "please sign and share for Sophie".
The petition reads: "SOPHIE was a highly influential singer, songwriter, and producer who was an source of great inspiration to the LGBTQIA+ community. Her messages, actions, and music left a lasting impression on many LGBTQIA+ individuals. She always pushed a message of individuality and expressing your true self that resonated throughout everything she did."
It continues: "I am requesting that TOI-1338 b be named in honor of SOPHIE, in honor of a great LGBT+ influence. I want her name to be remembered and her influence to continue to flourish for many years to come."
In a tragic accident, SOPHIE fell from the balcony of an apartment where SOPHIE was staying in Athens, Greece, after attempting to photograph the full moon.
Read our tribute to the pop visionary and trans icon who transformed the pop landscape.