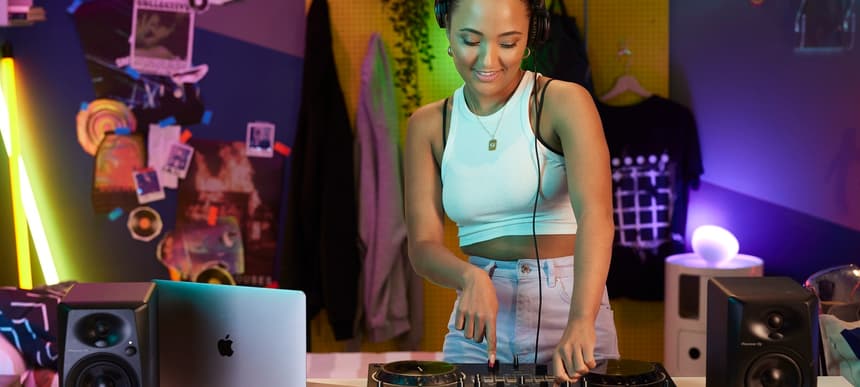 10.06.2022, Words by Billy Ward
Pioneer DJ announce DJ workshops to celebrate the LGBTQI+ community
The first workshop will take place on June 11 at On The Rise DJ Academy in London
Pioneer DJ have announced an upcoming series of workshops to celebrate the LGBTQI+ community.
Throughout the months of June, July, and August, aspiring DJs and producers from the LGBTQI+ community will have the chance to learn new skills and gain insight into effective ways to pursue a career in music at the in-person workshops across the UK.
The announcement follows a series of non-male workshops put on by Pioneer DJ to celebrate International Women's Day back in March, where attendees were given the chance of being sponsored by Pioneer DJ through a local DJ school course.
As well as providing an introduction to DJing, scratching and production, the upcoming workshops will include some special community events held in London. Participants will learn to use Pioneer DJ equipment under the guidance of DJ schools, Pioneer DJ product experts, and international artists including Kanedo, Klaranov, Eka Scratch, and more.
The first workshop will take place on June 11 2022 at On The Rise DJ Academy in London, with more scheduled throughout the summer in both London and Manchester. Check out all the dates, times, and locations for the workshops and sign up here.
Read next:
Abisha stars in episode 2 of Pioneer DJ x Dummy 'At Home With' series
Jaguar kicks off new Pioneer DJ x Dummy 'At Home With' documentary series