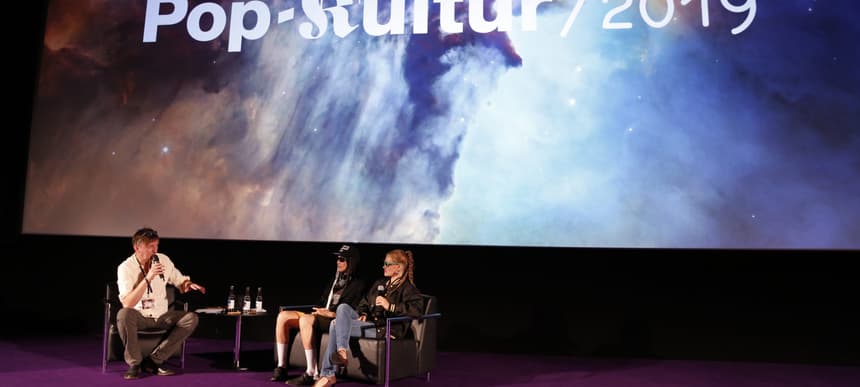 30.04.2021, Words by Felicity Martin
Pop-Kultur Berlin is looking for music industry newcomers to join its workshop programme
Apply for one of 250 spots at this year's »Pop-Kultur Nachwuchs«
Last year, Pop-Kultur Berlin pivoted from the in-person festival they'd planned to bring everything online (and making it free-to-access). The festival is hoping to go ahead live this August, but in the event of any Covid-related issues, they're also planning a large-scale digital component too.
We're excited to be partnering with Pop-Kultur for its 2021 run, which is taking place between the 25th and 28th of August.
Now, the four-dayer is looking for individuals starting out in the music business to join its workshop and networking programme, 'Nachwuchs'.
'Nachwuchs' translates from German to 'young talent' or 'fresh blood' and, whether you're starting out in the industry as a musician, booking agent, journalist or event manager, you can apply for one of 250 spots and attend the programme for free.
The programme includes 40 sessions and networking opportunities, each held in either German or English, and confirmed participants include the band Girlpool, producer Max Rieger and interdisciplinary artist Preach."The spread of COVID-19 has left stages empty all around the world, yet we encourage young talents now more than ever to network and exchange – musicians, producers, DJs and all those who are active in the field of pop culture, whether in management, booking or with their own label, whether as video directors, PR managers or journalists," Pop-Kultur says.
The above image shows one of Pop-Kultur's opening "inspirational" talks from 2019 with Bianca and Sierra Casady, known as CocoRosie.
Applications are open until May 30th, and you can submit one now here.
Watch the aftermovie from the 2018 edition of Nachwuchs: