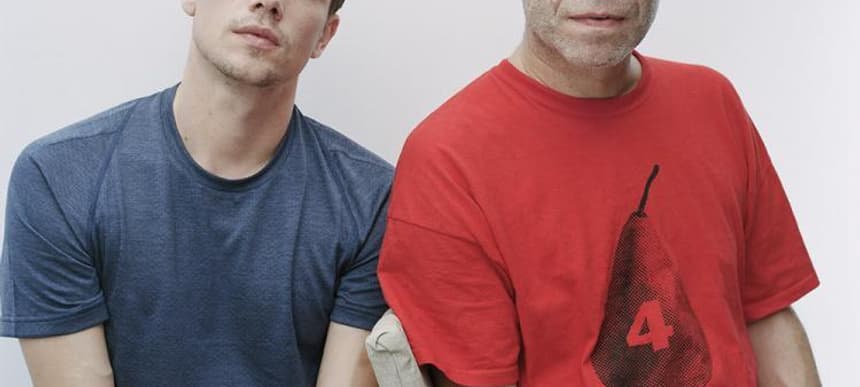 17.10.2018, Words by dummymag
Powell and Wolfgang Tillmans have teamed up as 'Powell Tillmans'
Listen to 'Feel The Night' now
London-based electronic musician Powell and Turner Prize-winning artist Wolfgang Tillmans have collaborated on a new EP for XL Recordings.
The pair met at the Tate Modern, where Tillmans was working on an exhibition, and talk quickly turned to collaborating.
The six-tracked release will be released next month on the iconic label, where Powell has previously released his work, as well as through his own Diagonal imprint.
It sees 'Tillman's vocals working in tandem with Powell's synthetic processes,' the press release reads. While one track is a recording from a dinner party, with Wolfgang (in his own words) "acting as a percussionist during this recording: I'm playing with the cutlery and the glasses at a family dinner, so although it sounds like a field recording, it's also a musical injunction.
"People always want clean cut answers, and I've always found this not true: we can be both earnest and humorous; political and hedonistic," he continued.
Watch 'Feel The Night':

XL will release 'Spoken By The Other' on November 16th 2018.