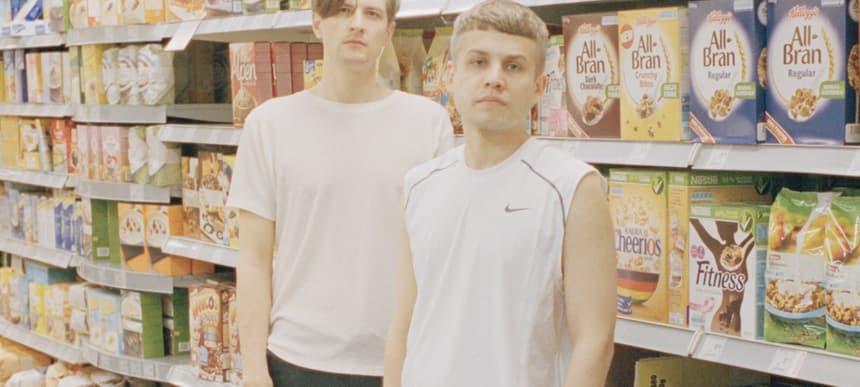 14.10.2013, Words by dummymag
Premiere: Shine 2009 - Older (Null remix)
Grin-inducing, somewhat ridiculous rave remix of the Finnish pop group.
Finnish group Shine 2009 (that's them above, photographed blankfaced in the cereal aisle) are releasing their new album 'Our Nation' via Cascine and Modular Recordings today (October 14th). The original version of album track Older is a guitar-led Euro-pop song with an initially jarring breakbeat underneath it (you get used to it after a while), and it's this break that has shaped a new remix by Null.
Null is a producer from Melbourne with a seemingly short attention span: his remix opens on gratuitous, jungle-style samples before exploding into a rather ridiculous but undeniably grin-inducing splash of colourful acid basslines, snare rolls, piano stabs, and rave breaks.
Modular/Cascine will release 'Our Nation' on October 14/15th. Shine 2009 are supporting Cut Copy at London's Oval Space on November 26th.