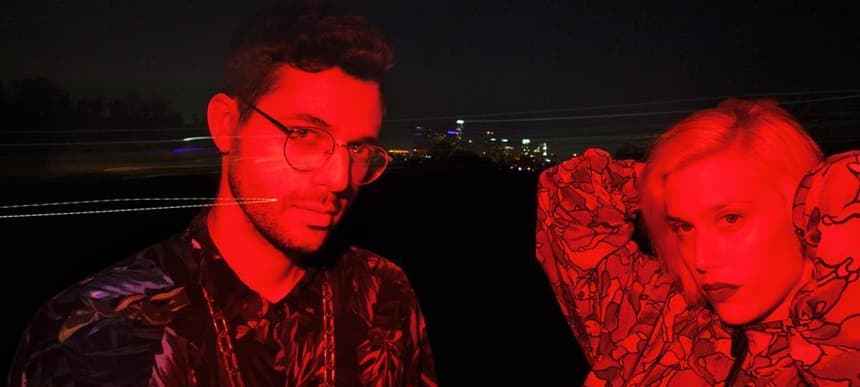 19.09.2013, Words by Aimee Cliff
Premiere: Skin Town - 2Nite
Ice cold R&B straight out of LA.
R&B duo Skin Town are built from the components of Zola Jesus's synth wizard Nick Turco, vocalist Grace Hall and the smouldering heat of LA. What these elements add up to create is a form of R&B that retains all the sexual tension and sizzle of its origin, but warps the sound into something more experimental, theatrical and (presumably as a reaction against the climate) icily, almost chemically cold. Full of biting, sparse synth work and wonderfully restrained vocal lines from Hall, the duo's debut album 'The Room' is a dramatic unveiling reminiscent of Abel Tesfaye's first mixtape – hardened, glistening R&B that's been left to soak in the grit of the dance underground. Premiering here is the blistering album track 2Nite, a pared-back and sinister follow-up to the earlier singles Ride, Slidin and Ice Crystal Palace. Press play and brace yourself.
Time No Place will release 'The Room' on the 28th October 2013.