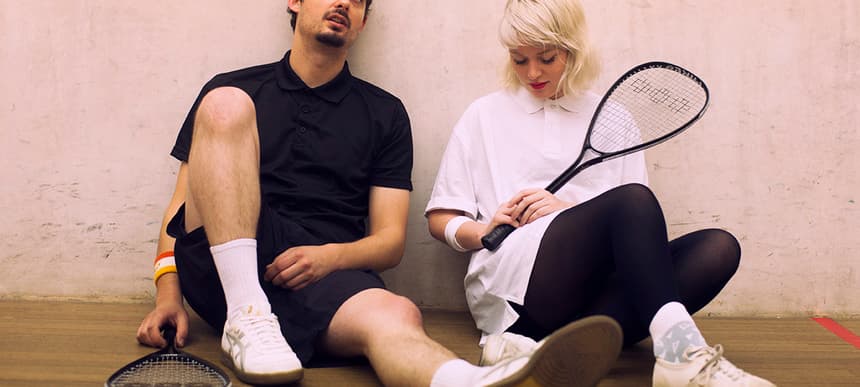 16.09.2014, Words by dummymag
Premiere: GL - What Happened To Us?
New Melbourne pop duo share a funky new slowjam from their debut EP.
GL are a new duo of Melbourne residents Graeme Pogson and Ella Thompson. That's them in the picture, knackered out from a game of squash. GL make '80s-indebted funk pop music for current-day dancers, the sort of stuff that's designed to be a good hip-shaker as much as a good pop song. Alongside groups like JUCE and EKKAH, you could add GL to a growing list of bands making music in this vein (and whose names are in all-caps, although we don't think that's a prerequisite or anything).
Their new song is called What Happened To Us?, a slowjam with a real sexiness and stylishness to it. You'll be able to get it on their forthoming debut EP, due out next month on Sydney label Plastic World alongside a few other songs and some heavyweight remixes.
GL 'GL' EP tracklist:
01. Take Me Back
02. Won't You See
03. It Could Be You
04. What Happened To Us
05. Won't You See (Terence Parker Remix)
06. Won't You See (Gerd Johnson Dub Mix)
07. Won't You See (Gerd Johnson Club Mix)
08. Won't You See (Black Vanilla Remix)
Plastic World release the 'GL' EP on October 6th 2014.