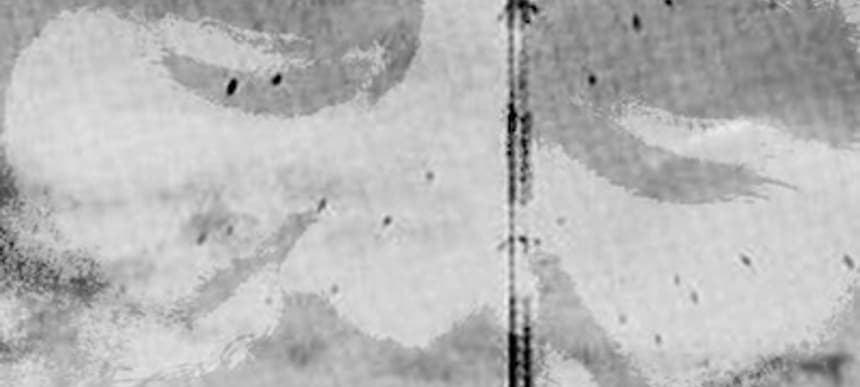 10.06.2014, Words by dummymag
Premiere: Manfredas - Square One (Zongamin remix, take one)
Ivan Smagghe's new label Les Disques De La Mort lines up a new EP from Manfredas, featuring remixes by weirdo dance genius Zongamin.
Techno-gone-weird mainstay Ivan Smagghe's new label Les Disques De La Mort are lining up a new release from Manfredas, a Lithuanian producer and DJ who the keenest of ears will recognise from an appearance on Rebolledo's 'Momento Drive' mix on Kompakt. Manfredas' 'Pink Industry' EP follows Margot's 'Waldorf' EP (which featured a rework by Erol Alkan, was limited to about four copies, and seemed to sell out in as many seconds) as the label's second release, and its b-side is packed out with two remixes by Zongamin.
Zongamin is a real life genius, but you rarely hear from him. Despite a truly excellent debut album for XL Recordings all the way back in 2002, the only significant follow-up he's done since then was the once-ubiquitous Bongo Song for Ed Banger in 2005. It's not that he hasn't been doing things – he's always released a steady stream of remixes, he occasionally plays with his live band, he still works on visual art, and he worked with ex-20th Century Steel Band member Fimber Bravo both on record and in his live band – it's just that he doesn't do enough things, really.
Zongamin's music is very strange but very groovy, something that's evident on his first rework of Manfredas' Square Lights – the drones are weird, the sounds a bit skewed, but those drums are the deepest and punchiest you're likely to hear today, and the guitars in the latter half are so, so funky.
Manfredas 'Pink Industry' EP tracklist:
01. Pink Industry
02. Uumellmahaye
03. Square Lights (Zongamin Remix Take One)
04. Square Lights (Zongamin Remix Take Two)
Les Disques De La Mort release the 'Pink Industry' EP on June 16th 2014.