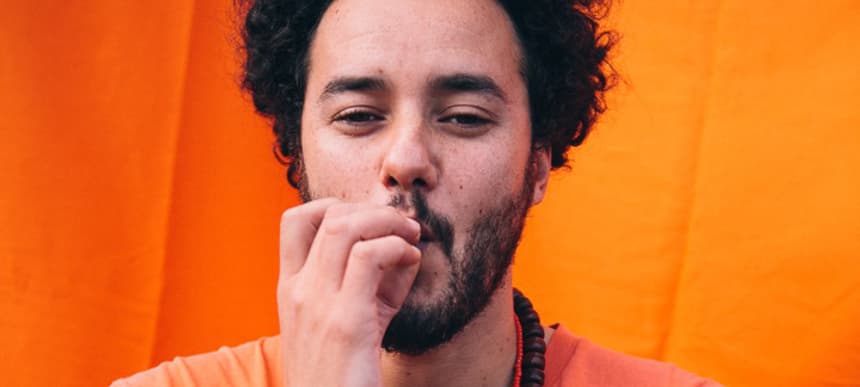 16.06.2014, Words by dummymag
Premiere: Reginald Omas Mamode IV - 'As We Move' EP
A bit of wonky, brain-mushed soul and funk courtesy of independent label Five Easy Pieces.
Reginald Omas Mamode IV does a take on deep, dubby soul music that's raw and a little rough around the edges. His new EP, 'As We Move', finds its home on very good indie label Five Easy Pieces. The seven tracks that make up 'As We Move' are a mixture of wonky, broken funk, brain-mushed jazz, and squashed soul: pretty demented, but undeniably addictive. If you enjoyed albums by Fatima and Mo Kolours this year, or Al Dobson Jr.'s recent inauguration of Rhythm Section's record label, then there's a lot to love on the EP.
Stream the collection in full below, and check out a few live dates from Mr. Mamode.
Reginald Omas Mamode IV 'As We Move' EP tracklist:
01. Intro
02. Fire Burning
03. Know You Better
04. Hold It Together
05. One More Time
06. The Hustler
07. Understand Me
Live dates:
May 6th: Jazz Café (acoustic set), London
May 22nd: The Peckham Pelican (supporting Fatima), London
May 28th: Birthdays (DJ set), London
June 1st: Fairground, London
June 16th: Stockholm
June 28th: Rye Wax (DJ set), London
June 28th: Dalston Rooftop, London
July 5th: All My Friends, London
Five Easy Pieces release the 'As We Move' EP on June 23rd 2014 (pre-order).