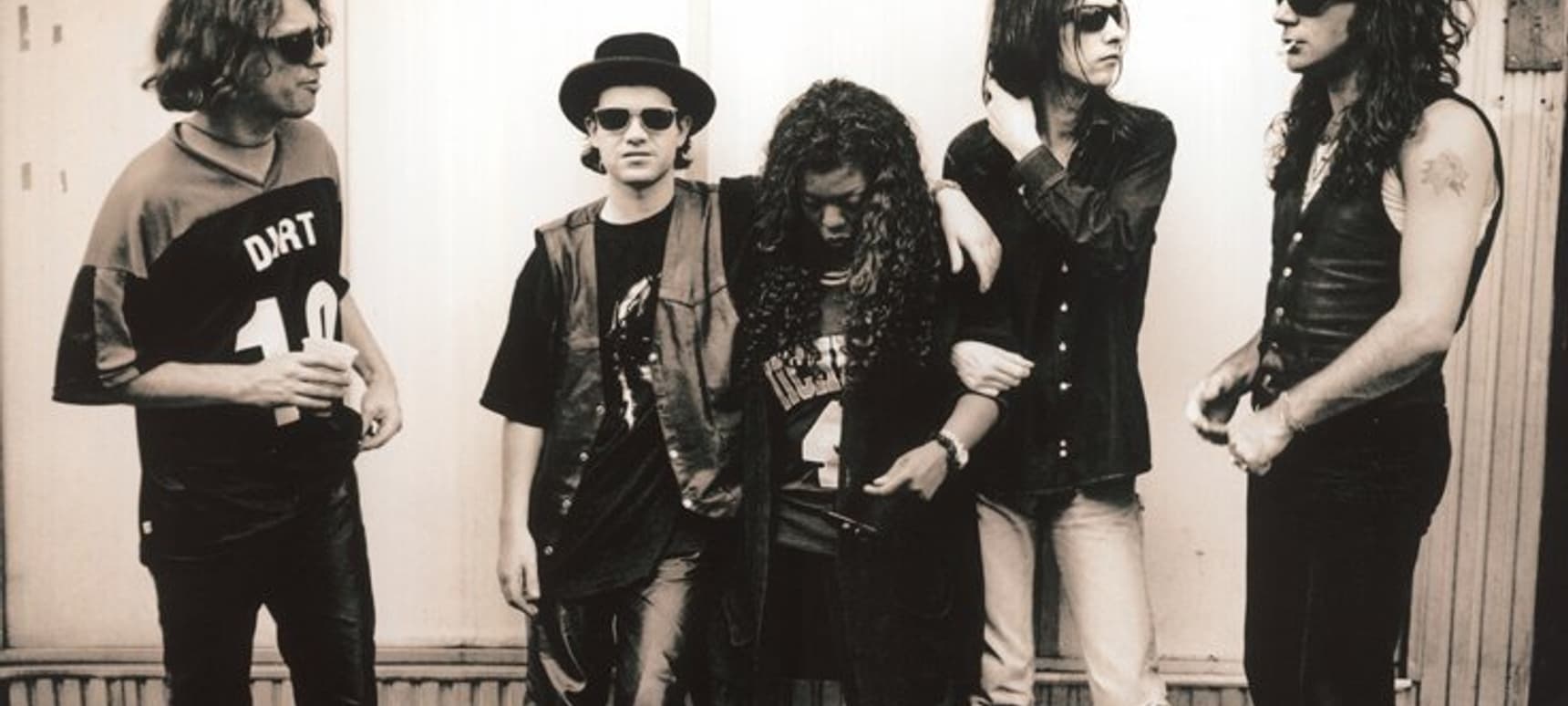 20.08.2021, Words by Maisie Goulsbra
Primal Scream share previously unheard Andrew Weatherall remix of 'Shine Like Stars'
The 30th anniversary celebrations of 'Screamadelica' are underway...
In the run up to the 30th anniversary of 'Screamadelica', Primal Scream have shared a previously unreleased remix of 'Shine Like Stars' by the late Andrew Weatherall. To commemorate the 1991 album, Primal Scream have announced three special items: a 10 disc 'Screamadelica' 12″ singles box set, the album's first double-vinyl picture disc (both of which will be released on September 17th) and the previously unreleased 'Demodelica' album, out on October 15th.
Weatherall passed away on 17 February 2020 in London, aged 56. His remix of 'Shine Like Stars' (and its accompanying instrumental) features on the tenth disc of the 'Screamadelica' 12" Singles Box and will sit alongside nine replicas of the singles from the original album campaign, all pressed on 180-gram heavyweight vinyl. The box is completed with three art prints by the album's cover artist Paul Cannell, as well as a digital download code.
Back in 1991, Bobby Gillespie told The Face; "It's the combination of Andy and ourselves that's just fucking brilliant. He can take that quintessential element from one of our songs and make it really focused. He's got vision and inspiration, when these days most producers are just glorified engineers."
Next month, Primal Scream are playing at TRSNMT festival as well as headlining the Big Top stage at the Isle of Wight Festival on September 17th. Aside from that, Bobby Gillespie will embark upon a headline tour in November with Jehnny Beth, lead vocalist of post-punk band Savages with whom he will release the critically acclaimed duets album 'Utopian Ashes'. He will also release his memoir 'Tenement Kid' on October 14th.
All three 30th anniversary 'Screamadelica' releases are available to pre-order here.
Listen to the Andrew Weatherall remix of 'Shine Like Stars' on your preferred streaming service here.
Read next: 'Cut Short' author Ciaran Thapar on youth violence, austerity and drill.