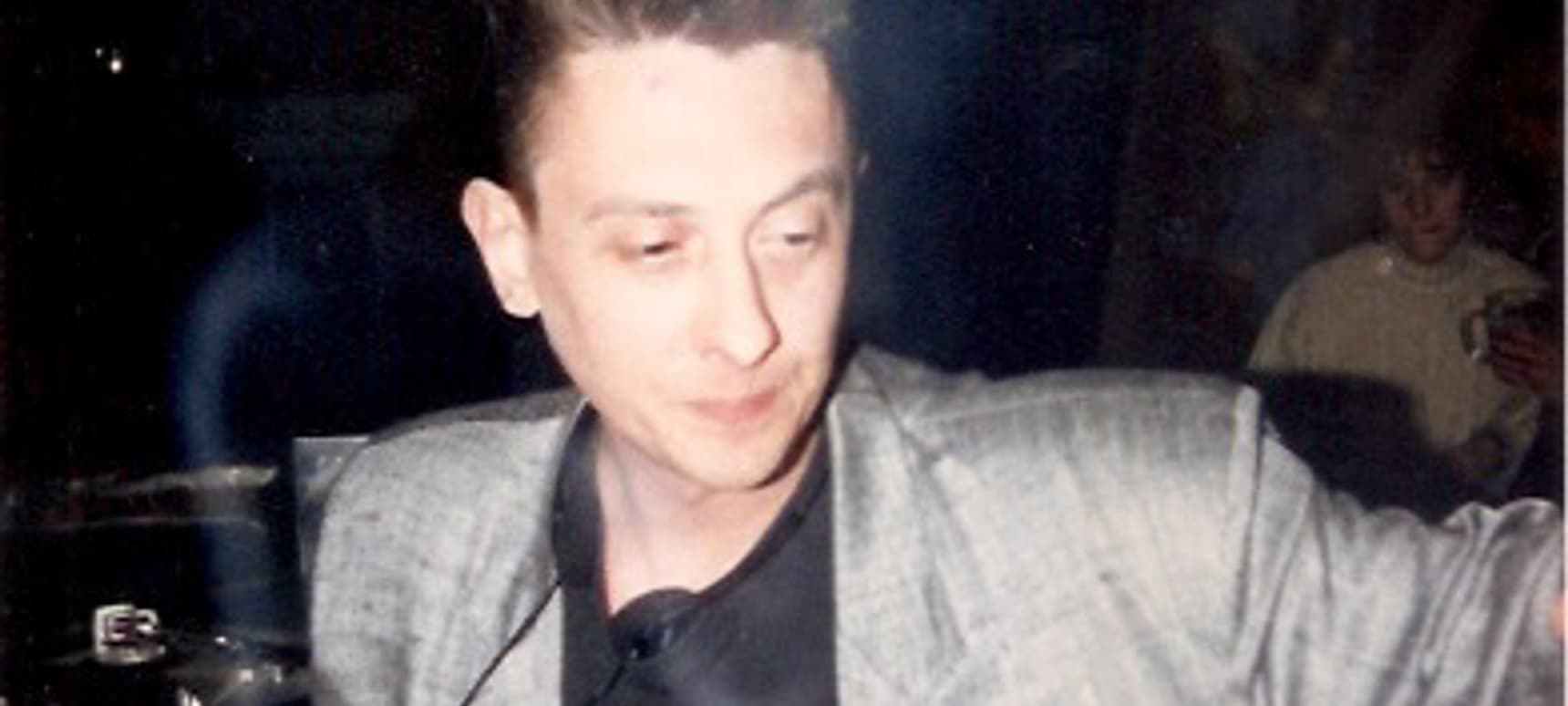 07.09.2015, Words by dummymag
R.I.P. Colin Faver
Dance music mourned the loss of UK house and techno tastemaker Colin Faver over the weekend.
If you're not familiar with Faver, the late DJ and Rabbit City Records head was an introductory figure to techno for many; often championing the harder edge of dance music through via selections on his twice-weekly Kiss FM show, which ran from '91 to '97, spanning the halcyon years of the UK rave scene. The recording above – taken from a show near the end of '92 – is a sublimely gritty taste of a sound he helped to develop and break to the masses. A sweet sigh of relief to the often meticulously polished sound of today's mainstream radio: competition girl Brenda gives listeners a chance to win the 'Raving Mad' EP courtesy of Elevate, and Colin can't remember which day the party he's plugging is on. The show welcomed the likes of transatlantic DJs, and as Lauren Martin states in her retrospective for Red Bull, "the show's history read like a who's who of experimental house and techno", including Robert Hood and DJ Pierre plus local talents Carl Cox and Phantasy.
Faver was also a touring DJ himself and as well as sets at now legendary parties Shoom and Babylon at Heaven, he regularly played overseas including The Rex in Paris and a rare guest set at the club every dance-head wishes they could travel back to for just one taste, New York's infamous Paradise Garage.
The tweets below are just a microscopic view into the breadth of Colin's inspiration and support for dance music but reflects how he made his impact across various sub-genres and scenes; from old skool hardcore juggler DJ Slipmatt, championing the early work from 2 Bad Mice and acting as the musical catalyst for the younger wave of producers and party-planners like Lone and JD Twitch of Optimo.