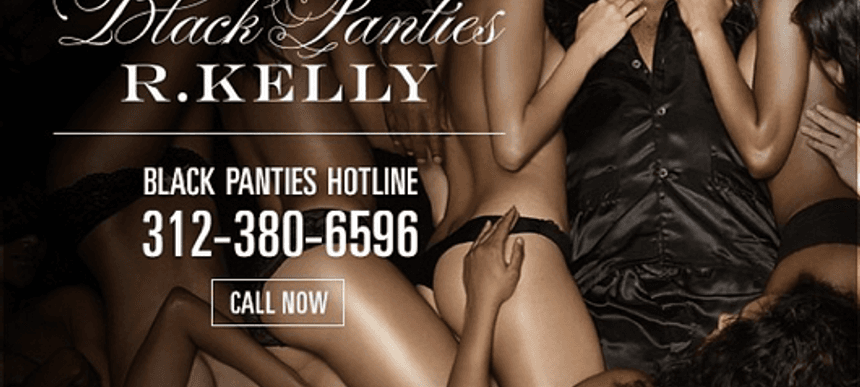 28.11.2013, Words by Aimee Cliff
R. Kelly wants to text you, consent not required
Everything about the campaign for R. Kelly's upcoming 12th album 'Black Panties' has been just a little crude and sinister in the most R. Kelly of ways – from the "is that really what he's going with?" artwork to the icky "I love to lick the middle like an Oreo" refrain on lead single Cookie – but his latest venture takes the proverbial biscuit.
The R&B singer published the flyer above on his Facebook page yesterday to encourage fans to call a hotline to sign up for his new text messaging service. If the word "hotline" alone didn't make you feel seedy enough, there's the fact that the service sends the user eight text messages of an unspecified nature from Kelly a month. Given his history of having a terrible phone manner, it's probably safe not to set expectations too high.
Worryingly, Complex are reporting that if you call the number but hang up without signing up for the texts, you will still receive a message asking you to subscribe, with the beyond creepy line "consent is not required."
If you'd rather keep Kelly far away from your phoneline, watch his bizarrely wonderful performance with Lady Gaga from the AMAs earlier this week, and just imagine a world in which he actually was president of the US.
RCA will release 'Black Panties' ont he 10th December 2013.