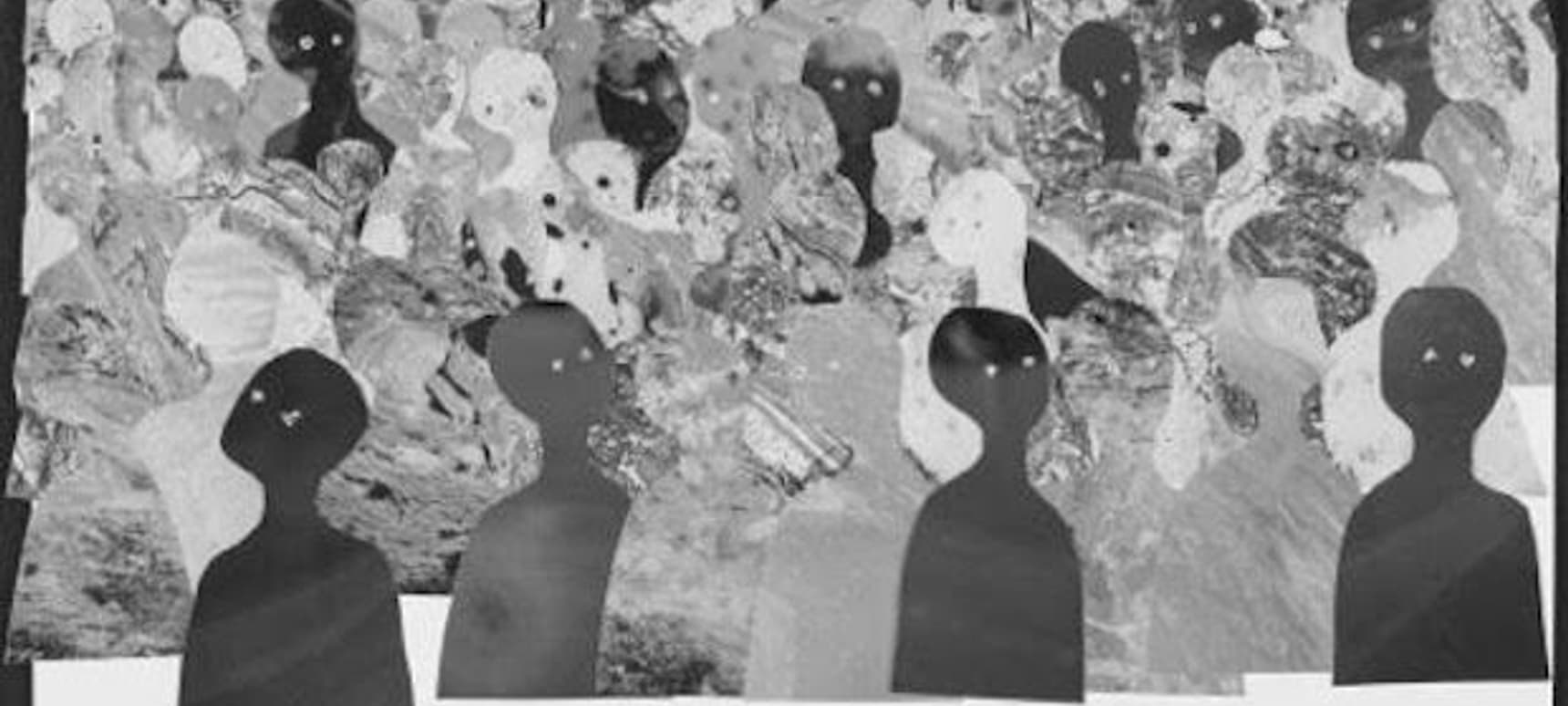 06.05.2016, Words by dummymag
Watch: Radiohead - Burn The Witch
Update (16:00): Radiohead has shared Burn The Witch, the first single from their upcoming ninth album. The new single will be released to buy and stream this evening (through XL Recordings). Watch the video directed by Chris Hopewell and produced by Jacknife above and check out the artwork below with the band's new Twitter avatar.
Radiohead baffled fans over Bank Holiday weekend by purging their internet persona, sparking rumours of a new album. After deleting all previous social media posts and their website on Saturday, April 30th, further advancements were made in the early hours of this morning, with their newly stripped Twitter now being home to one solitary tweet that directs to Radiohead's new Instagram account, featuring a looped animation of a bird sat on a branch chirping.
This online activity follows some obscure happenings, including Radiohead registering a company under "Dawn Chorus LLP", which has been cited as the potential album name. The first Sunday in May is also traditionally known as International Dawn Chorus Day, revealing a carefully conceived timeline for what might be about to take place. FACT have also referenced that Radiohead member Colin Greenwood started following Has It Leaked, a Twitter account that reveals album leaks as they occur.
Check the cryptic teaser below, and undoubtedly brace yourself for more Radiohead updates this week.
Update (12:10):
Radiohead has shared another teaser on Instagram. It features a witch getting burnt at the stake, referencing the strange flyers sent to U.K. fans on April 30th with the same the phrase (April 30th is also 'Witches Day' in Germanic folklore).
Update (05/04): More purging by Radiohead: the group have removed their last album 'King of the Limbs' and the songs The Daily Mail and Staircase from Spotify, though they still appear on Apple Music and Google Play – for now.
Chris Hopewell – the director of Burn The Witch – has also shared a note about the video on his Instagram page, saying: "The whole video was conceived, designed, built and animated in 14 days, and was finished last Thursday (April 29th). Stanley Lockwood – who has worked with Radiohead on their artwork since 1994 – has also posted behind-the-scenes photos of the making of the video on his Instagram account. Check them out below.
Update (05/05): In an interview with Billboard, Virpi Kettu – an animator who worked on the video for Burn The Witch – has revealed that Radiohead's new song draws attention to the refugee crisis and the "blaming of different people… the blaming of Muslims and the negativity". She also confirmed that The Wicker Man and the Trumptonshire Trilogy served as cue points and inspiration for the visual – read more here.
Update (06/05): Radiohead is doing something again. The group has posted a new video to Instagram featuring Thom Yorke walking around an abandoned building soundtracked by a new instrumental – watch it below.