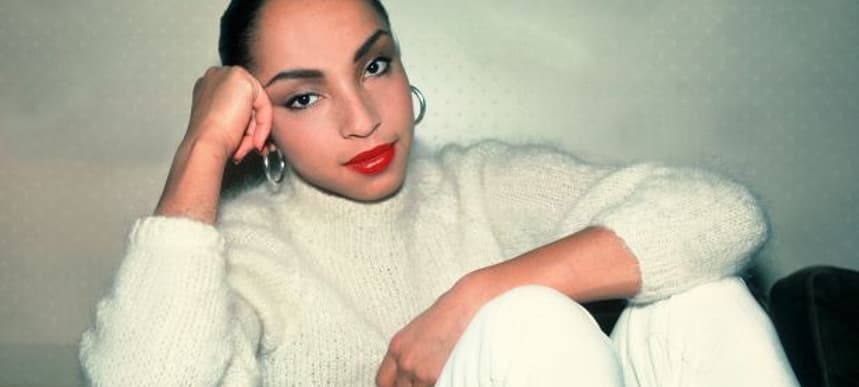 12.10.2020, Words by Felicity Martin
Sade are currently recording their first album in a decade
It will be their first since 2010's 'Soldier of Love'
Sade are currently working on a new album in lockdown, their first since 2010's 'Soldier of Love'.
A new profile by GQ has confirmed that the band, fronted by Sade Adu and including Paul Denman, Andrew Hale and Stuart Matthewman, are locked away working on their seventh LP at Adu's house in Gloucestershire.
The news comes as the band also announce a new boxset compilation 'This Far', made up of all six of their previous studio albums on vinyl and CD that have been remastered at Abbey Road.
In the article, the band state that boxset's title implies future material: "This Far alludes to a point in the road, not the end of it."
"Remastering all the albums together was quite an emotional experience," Hale is quoted as saying in the GQ piece. "Listening to 60 songs that were written over a 30-year period you find yourself not only concentrating at the job at hand which is the sonics, the dynamics and so on, but of course you are transported back to the time of their conception and a flood of memories and feelings about that. Joy, pride, tears, wishing you had played something differently! It was a surprisingly powerful process."
He continued: "Together with our audience, time has passed, lives have been lived, but essentially when it comes to making music nothing has changed – still wanting to write a better song, still easy in other's company, still laughing at the same jokes. To be relevant not only to the audience that has grown with us but also a younger generation is hugely rewarding and not something we take for granted."
The band haven't toured in nine years, and it has been 36 years since their first record.
Recently, patten dropped a 2-step garage rework of Sade's 'Cherish The Day'.