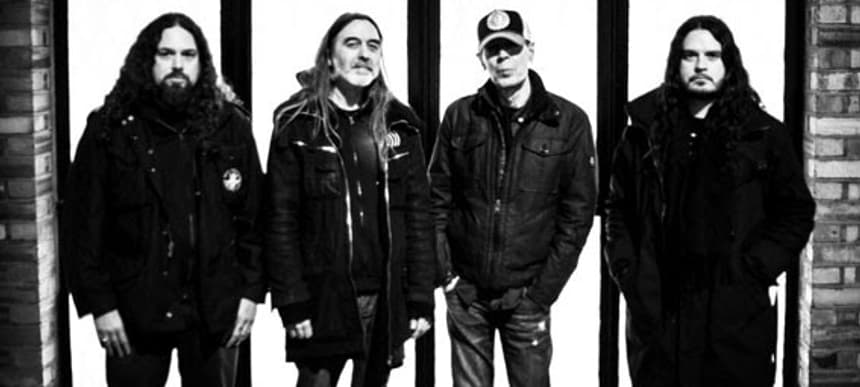 18.07.2014, Words by dummymag
Scott Walker and Sunn O))) announce joint album 'Soused'
Purveyors of music in its most fucked-up, avant-garde forms will convene for a 4AD album in September.
News of an album between these first rippled a few weeks back, but now the news has been solidified and avant-garde nuts can starting whooping for joy: Sunn O))) and Scott Walker will release a joint album called 'Soused' via 4AD on September 22nd.
The story surrounding 'Soused' apparently began in 2009, when Sunn O))) approached Mr. Walker about working with him on their sixth studio album 'Monoliths & Demons'. Four years later, Scott Walker upped the offer by suggesting they work on an album-length collaboration together.
Scott Walker – one-time Walker Brothers teen heartthrob and later to enter the select few artists who've ever credited someone for performing "meat punching" on an album's liner notes – has arguably had one of the most fascinating and transformative careers of any artist across the 20th/early 21st century. Since forming in LA in 1998, Sunn O))) have consistently been at the forefront of the wild lines where black metal and avant-garde jazz collide. The press release for 'Soused' describes it as "a 5-track, 50-minute collaborative record that cements the status of both act's wide-reaching and otherworldly renown". Intriguing.
No tracklist or artwork on this one yet, but the mere imminent existence of 'Soused' should keep you occupied for now. Watch the video for Scott Walker's Epizootics!, off 2013 4AD album 'Bish Bosch', above.
4AD release 'Soused' on September 22nd 2014.