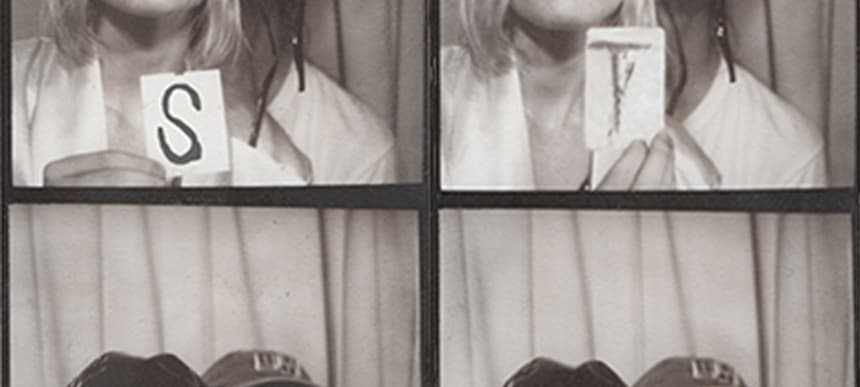 08.05.2015, Words by dummymag
SETH - METH FACE (I Can't Wait)
James K and Gobby's demented pop band return with a new album for Vancouver's 1080p.
James K is a singer, producer, and visual artist based in NYC who makes slanted, experimental pop music. Gobby is her friend, a producer who sometimes makes techno and sometimes makes rap beats but always makes something uniquely erratic.
And together, James K and Gobby are SETH, a band that the two musicians started back in 2012 who make something that vaguely resembles accessible alternative pop.
We wrote about them back in 2013 when they released the 'Chick On The Moon' EP through UNO NYC, the regular label of both artists, but their new mini-album 'This Is Truth (Sunseth)' comes on cassette via Vancouver's always-ace 1080p. It is a very unlikely breakup album.
What's to say about new song METH FACE (I Can't Wait) besides the fact that it's got the words "METH FACE" in all caps in its title? Actually, a fair bit: K and Gobby both have a reputation for making fucked-up sounds, but it's an unfair one. There's a surprising amount of sweetness, tenderness, and imagination in their discographies (all things considered), and METH FACE (I Can't Wait) is quite simply another dreamy and exotic song that you can get lost inside.
Revisit Dummy's interview with James K from last year.
SETH 'This Is Truth (Sunseth)' tracklist:
01. WOLFIE
02. SlimDu
03. METH FACE (I Can't Wait)
04. DEMON SELF
05. REST NOW (Surrender)
06. 13th Street Tranyslvania
1080p release 'This Is Truth (Sunseth)' on June 2nd 2015 (pre-order).