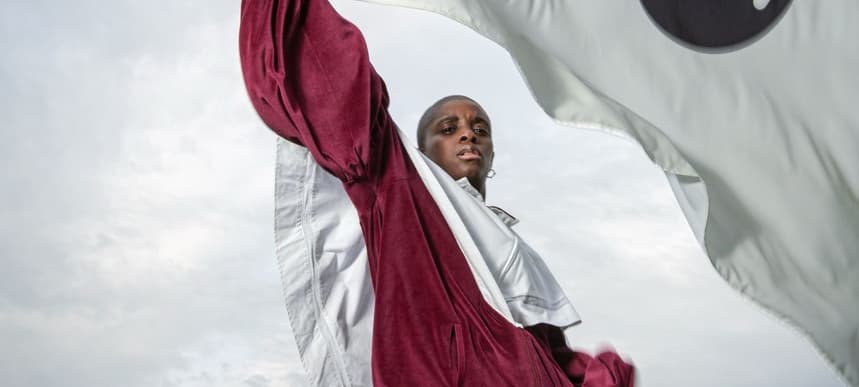 19.05.2022, Words by Billy Ward
Sherelle's BEAUTIFUL platform launch initiative with AIAIAI to support Black and queer artists
"BEAUTIFUL x AIAIAI will be there to boost people and accelerate their existing talent..."
As the first birthday of Sherelle's BEAUTIFUL platform edges closer, the DJ and producer has announced a collaboration with audio design and gear company AIAIAI to support Black and queer artist development.
Launched in 2021 with an 18-track compilation album, BEAUTIFUL was Sherelle's response to whitewashing and the erasure of both Black and queer history within electronic music. Now making moves in 2022, BEAUTIFUL and AIAIAI have teamed up to introduce a new academy and workshop programme, open a new studio space and launch a series of exhibitions.
"All the amazing work that BEAUTIFUL will be doing in regards to the studio, label, exhibitions and academy are there to cultivate the already rich and beautiful black scene," Sherelle says. "This is everything I wanted to do in my statement back in 2021. Through BEAUTIFUL and the AIAIAI collaboration, people will be able to access these resources for free and get much needed information, tools and support towards their goals."
Celebrating the importance and power of black and queer communities within rave culture, BEAUTIFUL have curated their first week long exhibition titled 'move/002' with fynn studio across two floors at Open House Hackney.
Through photography, poetry, archival texts and digital installations, 'move/002' reinterprets the story of the black and queer experience in rave over the last 40 years. With a star-studded line up of guests, including drum 'n' bass pioneers Fabio and Grooverider, prominent black British LGTBQ+ photographer Bernice Mulenga, and many more, the festival repositions black DJs at the forefront of house and techno.
"We live in a time where music organisations are sparse, our governments are more concerned about making themselves richer. People are paying more for anything these days," Sherelle adds. "Food, bills, rent, you name it. There are alot of people who have the ambition to be in the scene but just need that extra push and inspiration to do so.
"I never really had money but it was the music that kept me going. I had to work many jobs in order to live, but all I wanted to do was be in music. Music saved me, and luckily after years of trying relentlessly… I finally made it through. With the BEAUTIFUL project, as the founder I would love to make that path so much shorter. Less stressful. BEAUTIFUL x AIAIAI will be there to boost people and accelerate their existing talent."
The 'move/002' exhibition will start from 6:30pm on June 1 with DJs and drinks throughout the night and will run through to June 8, RSVP here.
Follow BEAUTIFUL on Instagram and Twitter to stay up-to-date on further events.
Read next: Sherelle breathes new life into Lone's 'Visited By Astronauts' with her "space age" debut remix