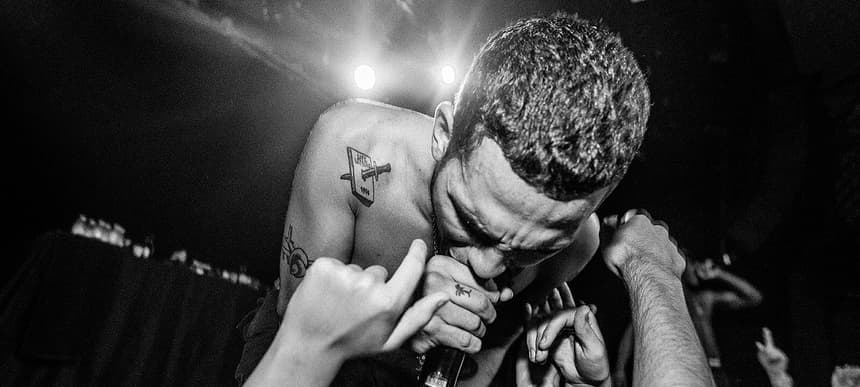 02.02.2023, Words by Billy Ward, Photos by P Squared
slowthai shares details of intimate UK pub tour with £1 tickets
"It's important to me that people can have access to me and my music..."
A quid can't get you very far in today's economy but it can buy you tickets to slowthai's upcoming intimate UK pub tour, announced earlier today (February 2) by the rapper.

The Northampton artist, who recently broke news of his upcoming third album 'Ugly' with the post punk-inflicted lead offering 'Selfish', has revealed the dates for his 'Best Night Of Your Life' tour. 
It's not the first time the rapper has offered out heavily discounted tour tickets to his fans. Back in 2019, Frampton put on a budget-friendly 99p tour as well as his 'Bet Ya A £5er' tour in the same year with shows priced at £5 across Newcastle, Glasgow, Manchester, Bristol and London. 
Times have got tougher since then and the cost of living crisis has made slowthai, real name Tyrone Frampton, slash the prices of his cheap tickets even more. 
"I make music for myself but I wouldn't be where I am without my fans," slowthai said in a statement. "It's important to me that people can have access to me and my music so I wanted to go to some new places and play this album first. Times are tough for a lot of people and working with Jägermeister has helped me keep tickets to only a quid."
Where his 2019 tour saw slowthai perform in bigger venues, culminating with a show at London's 5,000 capacity Brixton Academy, his upcoming 'Best Night Of Your Life' outing will focus on small pub venues across the country. 
Tickets go on general sale on February 15 at 10am GMT here. A pre-sale begins on February 13 at 10am GMT.
Slowthai's 'Best Night Of Your Life' pub tour dates 2023:
FEBRUARY
23 – Sunderland, Independent
24 – Blackpool, Bootleg Social
25 – Milton Keynes, Craufurd Arms
MARCH
01 – London, The George Tavern
02 – Bath, Moles Club
03 – Northampton, The Black Prince