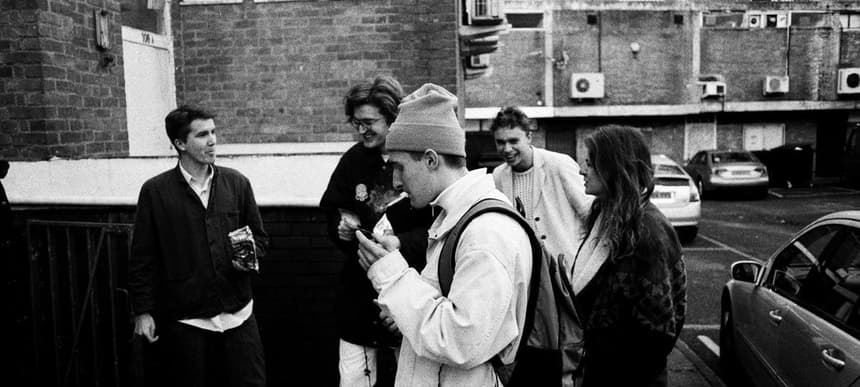 30.01.2018, Words by dummymag
Sports Team's 'Winter Nets' EP is a humorous crawl through the English suburbs
Sports Team have released their Winter Nets EP. The new project, out on Nice Swan Records, is the culmination of a year-long journey in which the six man band impressed with the singles 'Stanton' and 'Beverly Rose' and captured our hearts with compelling and rebellious live shows. The two tracks showcased a playful, cynical and exuberant appeal in the midst of the band's suburban surroundings – each member is from around the UK (Cambridge, Leeds and Cornwall) – but with a cheeky twist that stands them out form the pack.
These skills warranted their inclusion in our artists to watch list for 2018, and Winter Nets goes a long way in proving it further. With 'Beverly Rose' and 'Stanton' bookending the five track EP, its a vivid adventure into what is Sports Team's frantic milieu.
Stream below.
Check out Dummy's curated playlists on Spotify.