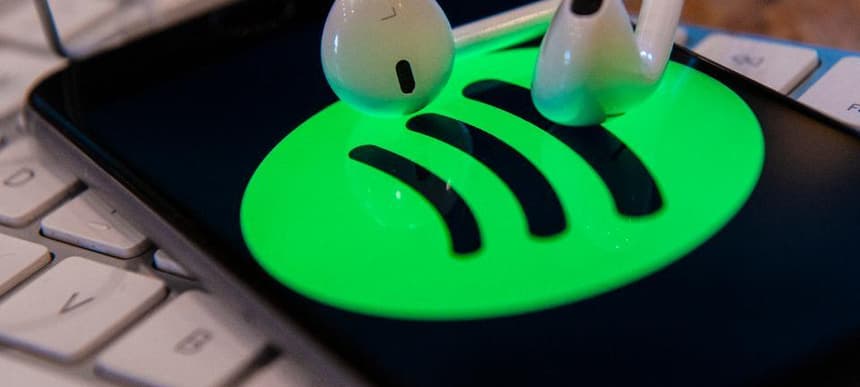 23.04.2020, Words by Billy Ward
You can now donate money to your favourite artists directly on Spotify
Artists can choose whether to donate the raised funds to charity or keep for themselves
Spotify has added a feature to its platform enabling fans to donate money to their favourite artists via PayPal or Cash App.
Artists are now given the opportunity to raise money for a range of charitable causes such as those supported by Spotify's Covid-19 Music Relief Project, or alternatively keep the funds for themselves.
The streaming platform had already allowed artists to pin a piece of music to their profile through the 'Artist's Picks' feature, however the new 'Artist's Fundraiser Picks' headline now allows acts to pin a specific destination to their page where fans can donate 'tips'.
The impact of coronavirus on the music and touring industry has been substantial, with many acts financially losing out due to show cancellations and diminishing music sales.
Earlier this month, Instagram hinted at plans to help artists monetise their livestreams while Bandcamp is planning to waive their cut of revenue for the second time this year on May 1.
Speaking of the new feature, Spotify stated: "Given the urgency and impact of the Covid-19 crisis, we're working as quickly as we can to develop this new product and get it out to as many artists as possible. However, we've never built a fundraising feature like this before. We consider this a first version that will evolve as we learn how to make it as helpful as possible for the music community."
It is unclear whether the 'Artist's Fundraiser Picks' feature is a longterm addition to the platform, with it remaining in place at least throughout the duration of the lockdown.
Read next: Kanye West and Chick-Fil-A team up to provide 300,000 meals during coronavirus