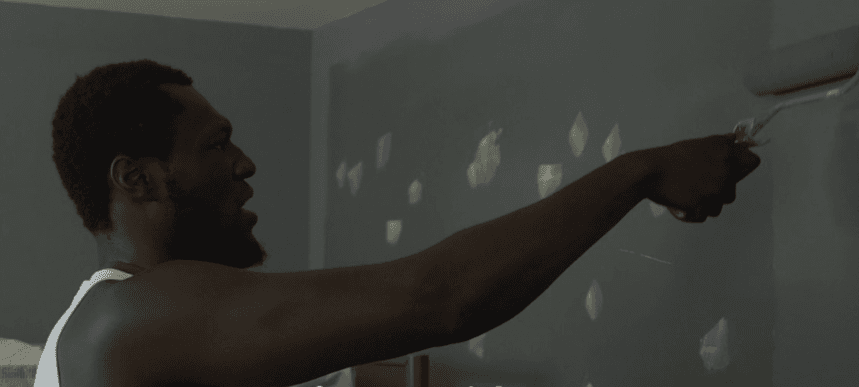 09.07.2020, Words by Billy Ward
Stormzy surprises Croydon fan by painting his bedroom
The rapper teamed up with Good Guys Decorating, a company looking to give back to young people in the community
Stormzy returned to his hometown of Croydon to surprise a young fan by redecorating his bedroom as a reward for his positive behaviour in school.
The rapper teamed up with the Good Guys Decorating initiative, an organisation who give back to deserving youth in the community by transforming their rooms for free.
A BBC video shows last year's Glastonbury headliner revamping 15-year-old Ishae's room while talking about his admiration and support for the Black Lives Matter movement, as well as his recent hiatus from social media.
"One thing I really want this movement to do is to show what it means to be black. You hear so much rhetoric you know: 'All lives matter, why do black lives matter more?' and it's like 'Bruv, do you not understand?'"
"If we weren't oppressed, we wouldn't be shouting we would just be living our lives. I want you to understand that we are not just crying or just shouting or acting like 'Black lives matter', that this is a real pain, this ain't some sort of trend, this is real life and this has been our reality for hundreds, thousands of years".
The 26-year-old recently pledged to donate £10 million over the next ten years to "organisations, charities and movements that are committed to fighting racial inequality, justice reform and black empowerment within the UK."
Watch the video here:
Imagine coming home from school to find Stormzy decorating your bedroom. That's what happened to 15-year-old Ishae. 😂🖌️🎤 pic.twitter.com/sXQDICH4Sq

— BBC London (@BBCLondonNews) July 9, 2020
Read next: Kanye is running for president with an anti-vaccine, pro-life stance