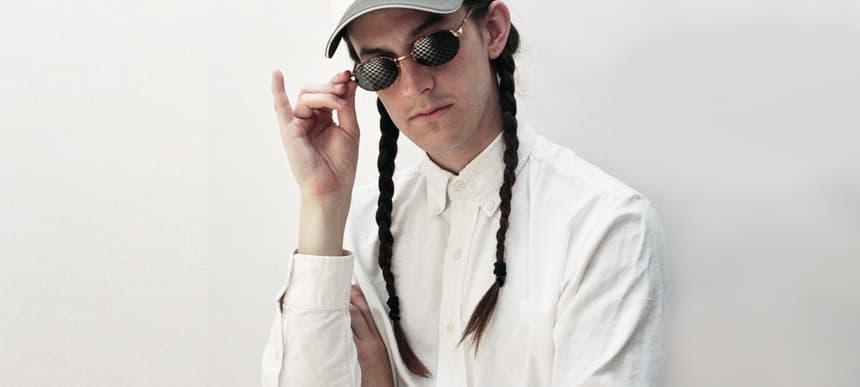 16.07.2014, Words by dummymag
Bruce Smear - Pick & Roll
Tommy Davidson of Brooklyn guitar group Beach Fossils debuts an unlikely solo project: unhinged quasi-club music.
Suffice to say, the last person I thought to make a PC Music-via-Night Slugs/Fade to Mind-esque EP would be a member of Brooklyn's beloved Beach Fossils. And what a total joy burst it is to hear Tommy Davidson, going by the name Bruce Smear, having a blast in a genuinely loopy way, far from the always-glorious haven of Beach Fossils' guitars.
Pick & Roll is hungry, fidgety, and fetching, darting deftly high then low, left then right, on defense, pregnant with occasional brass and featuring what sounds like a crowd, the squeak of sneakers and a basketball dribbling down the court. It's as smooth as the Nike swoosh on the baseball hat he wears in his new promo photo. Get the 'Chlorine' EP, with its wonky Glasser-esque look, when it becomes available next month through Driftless Recordings.
In regards to Pick & Roll: "Just Do It."
Driftless Recordings release the 'Chlorine' EP'on August 26th 2014 (pre-order).