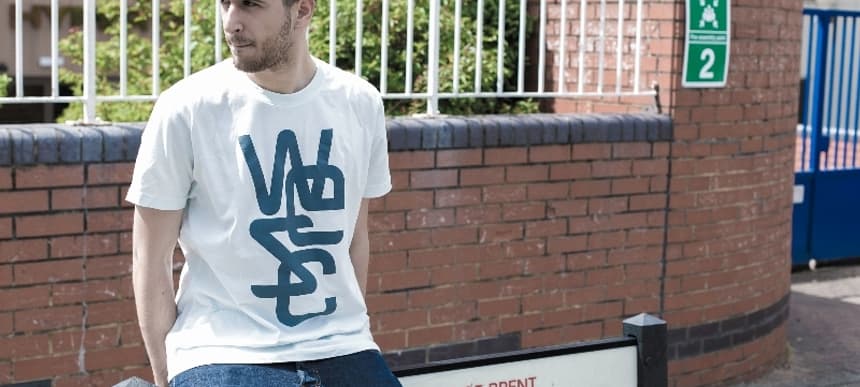 21.07.2014, Words by dummymag
Dark0 - Amethyst
Dark0, member of London's new instrumental grime producer community streams the J-RPG-kissed first track from his 'Fate' EP for Gobstopper Records.
Although he has a musical background that stretches through UK funky and dubstep, Dark0 is best known today for being affiliated with London's new school grime production community. Unsuprisingly, his music is loaded with sound ticks that will be familiar to anybody who's listened to some of those producers (and if you haven't, you may as well start somewhere), and Dark0 uses these sounds in a particularly melodic and emotive way, with a stupidly keen ear for sound design. You needn't be someone who obsessively catalogues each new development of the instrumental grime scene to enjoy his stuff – it's basically just really good electronic music.
Dark0's new EP, 'Fate', follows his 'Sin' EP for Visionist's label Lost Codes last year and is an homage to Dark0's favourite video game soundtracks. Taking a look at the track titles across the EP, you get the feeling that Dark0 was more into J-RPGs than Desert Storm as a kid, with fantastical track titles like Gaia, Amethyst, and Mako March (the latter of which is literally a clubby rework of the Shinra corporate anthem from Final Fantasy VII).
You can stream it's first track, Amethyst, now, and keep an eye out for its August 22nd release date, where it lands through Mr. Mitch's label Gobstopper Records.
Dark0 'Fate' EP tracklist:
01. Amethyst
02. Gaia
03. Black Rose
04. Mako March
05. Evisu
06. 2lips
Gobstopper Records release the 'Fate' EP on August 22nd 2014.