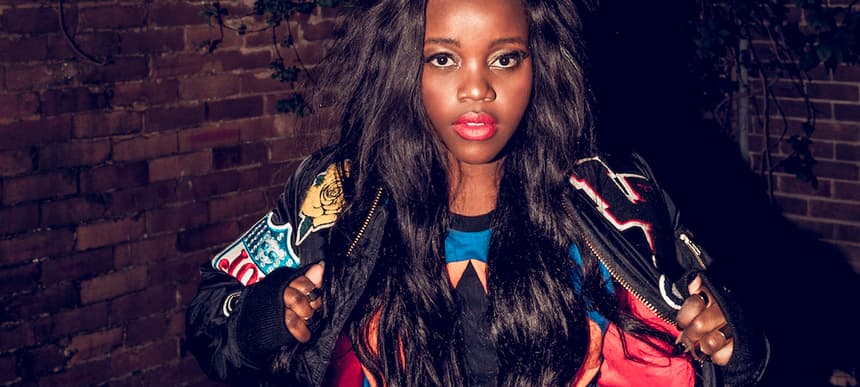 03.09.2014, Words by dummymag
Tkay Maidza - Finish Them
Bok Bok-produced banger from the 18-year-old Australian rapper.
Tkay Maidza's first single, U-Huh, was a brash pop song with a big, radio-friendly, goofy (but endearing) hook: Chitty bang bang chitty bang bang chitty bang bang… (Repeat 10 times in a row)
Listening to U-Huh most of you would probably jump to the conclusion that the only logical next step for Maidza would be to, uh… team up with Bok Bok to produce a Jersey Club-styled banger that uses Samir's Theme-esque horns and gun clip sounds as percussion? Right…
Yes, Finish Them is a total left turn for the 18-year-old Australian rapper, but it's not exactly unwelcome, and Bok Bok's spoken about this before: "I think our world and the pop world are closer together now, more than ever. That's really cool, because I think a lot of us like radio music, we want to be involved in that, and it now seems more accessible than ever. In 2010, it would have been totally out of reach."
Dew Process released Finish Them on September 2nd 2014.