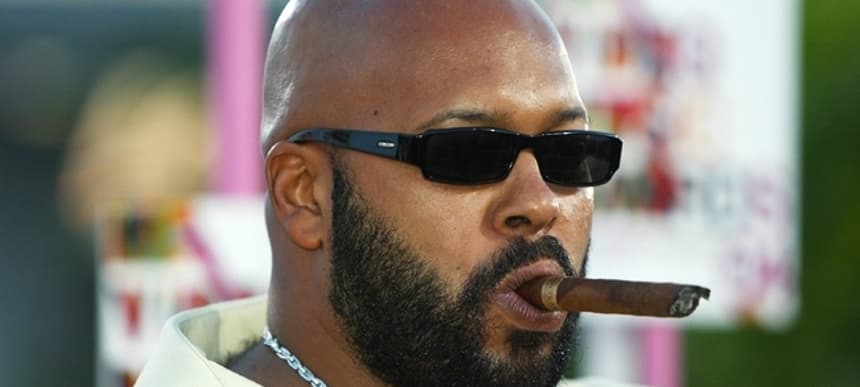 30.01.2015, Words by dummymag
Suge Knight arrested for murder after involvement in fatal hit and run
Death Row mogul arrested after turning himself in at a Los Angeles police station after running over two men, killing one of them.
Update: TMZ are reporting that police have formally charged Suge Knight on murder charges, with a $2 million bail.
Marion 'Suge' Knight has reportedly turned himself in to police after the Los Angeles county sherriff's department said that he was wanted on suspection of running over at least two men on a film set, killing one of them, following a fight.
Knight, co-founder of Death Row Records, was involved in an argument while on the set of NWA biopic Straight Outta Compton on Thursday afternoon, and shortly after drove his truck over the men in a fast food restaurant parking lot.
Knight's lawyer James Blatt told reporters that it was an accident, and that he would turn himself in, something later substantiated by a photo tweeted by ABC7 Eyewitness News allegedly showing Knight arriving at West Hollywood police station.
Knight's truck was found abandoned in a parking lot in Westwood, roughly 20 miles north of Compton. Police and witnesses described the incident as deliberate. It's not clear what prompted the events.
[via The Guardian]