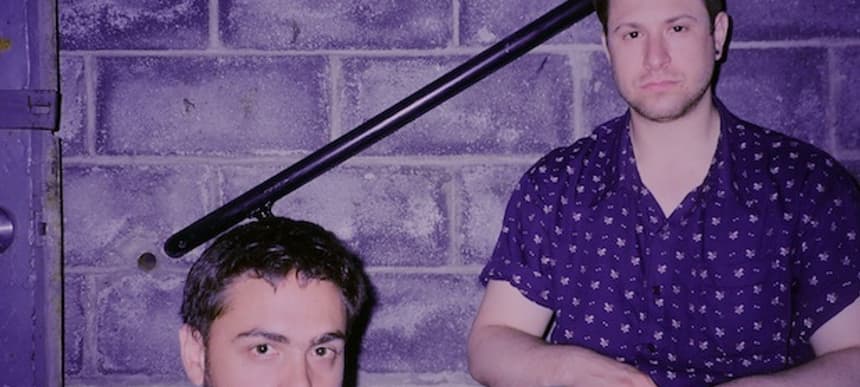 27.08.2013, Words by Aimee Cliff
Tezeo - Violet
Anthemic synth pop for introspective people: the Brooklyn duo are back.
Brooklyn-based electronic duo Tezeo are back with a brand new single called Violet, which could be named either for a girl or for the purple-washed haze of its sound, and which is the first to be taken from their upcoming self-titled LP. Building on the anthemic surges of their 2012 single Friends (which we're chuffed to say was released on Dummy Records), Violet soars on a colourful bed of Eastern-influenced instrumentation and a repeated insistence to "open your arms", until an intense breakdown fuelled by ghostly synths a la Fatima Al Qadiri takes things into darker territory, winding up as a clap-along, sing-along anthem with an anxious edge. This is rich, intelligent synth pop that has a subtlety and a sadness that makes it just as suited to nights alone as it is to the swaying, staggering party implied in its sound.
Tezeo will release their self-titled debut LP on the 8th October 2013.