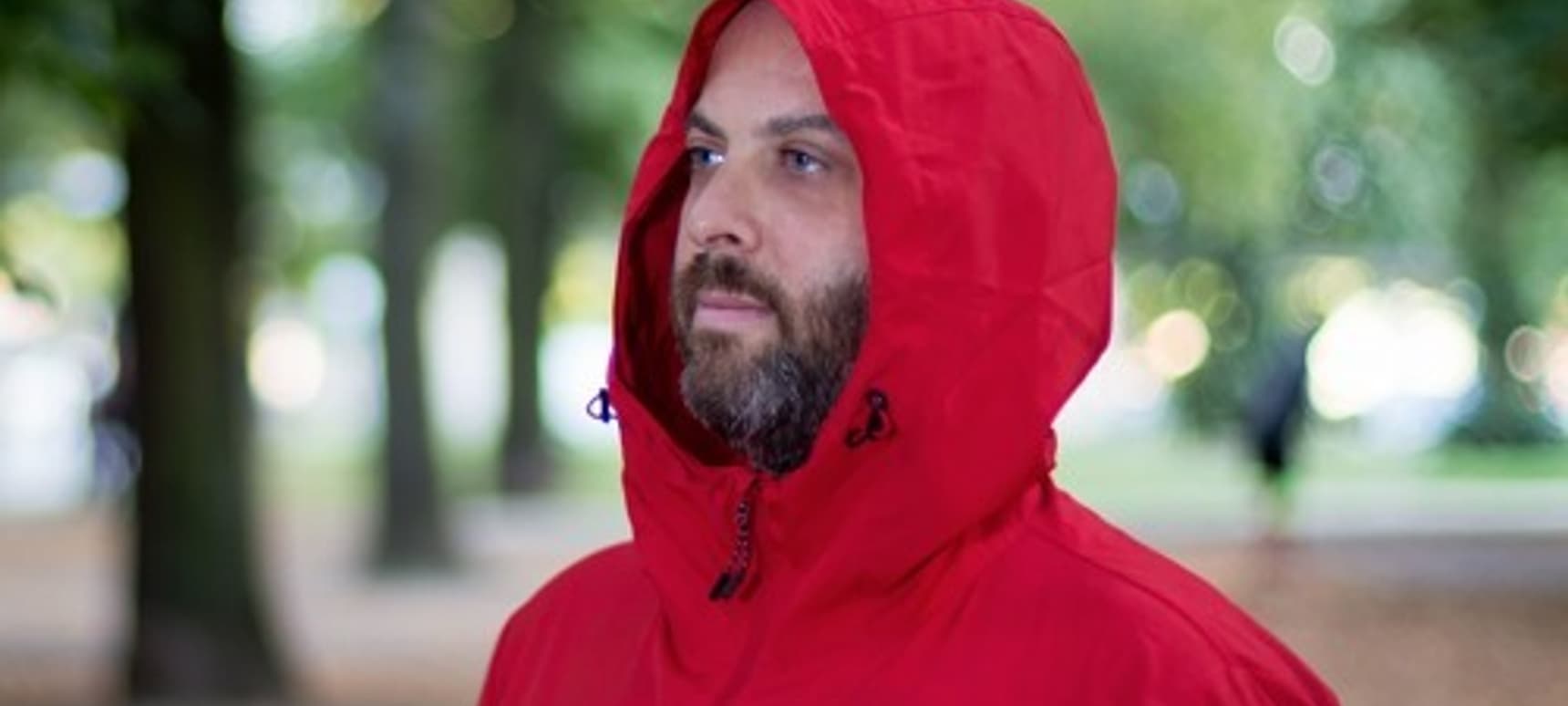 18.01.2017, Words by dummymag
The 10 Best Disco Rarities, according to Red Rack'em
This list is absolutely packed with heat, and one of our favourite lists that we've ever featured. Red Rack'Em asked us to include this disclaimer, before delving into a list which features tracks you'd have to be absolutely loaded/insane to fork out the Discogs price for "I am not some 100 quid record nerd and my definition of disco is very broad. I find the generic stomping 4/4 style of disco pretty dull so I am more into electro funk and jazz funk influenced disco stuff." Listen to all the goodness below.
1. Mantus – (Dance It) Freestyle Rhythm (Atlantic)
RR: "This is an absolutely killer dancefloor track which I picked up for the grand price of £2 at Nottinghams legendary disco cave Anarchy Records. I remember I had this rule for spotting that if it was a really shady word mis-spelt in a cheesy way (such as Mantus, Climaxx etc) then I would check it out. 9 times out of 10 it was a dope ass tune so it became a pretty valuable way to spot good disco records. A dark minimal intro leads into a banging chanted stomper. I prefer the more jazzy less vocal end of disco so this is without a doubt one of my favourite disco tracks."
2. Stroer – Don't Stay For Breakfast (Flame)
RR: "Killer cosmic jazz funk disco vibes (with a definite Brit Funk vibe too) coming straight out of Germanys decadent space disco capital Munich. Any record that's mixed by Harry Thurmann is all good in my book. Dagmar Hellbergs ice cold vocals encapsulate the predatory vibe of German women in the late 70s. The crux of it is ' after you've fucked me please fuck off' – the title says it's all. Vibes. This was booted a couple of years ago but it's not the best pressing. I would recommend you check the amazing 'Elaste' Vo1 2 compilation on Compost."
3. Sea Level – Fifty Four (Capricorn)
RR: "Dope jazzy tinged roller with some ace guitar licks. I love this kind of shit – proper chord progressions and some fine uplifting moments. Sea Level were bizarrely an offshoot of the Allman Brothers but they sure are swinging. All the players are on point and it's got this kind of smooth sunday after noon vibe which I totally dig. This was another 1 pound record from Anarchy. God I miss that shop!"
4. Steve Marshall and Touch – Maintain (Reynolds)
RR: "This is one of my all-time killer tunes which mixes in really well with banging house – it's so positive and magical and never fails to light up the dancefloor. Basically if you don't like this then you're not welcome in my house. Or even on my front porch. This was by re-issued on Dopebrother Records in 2004 with a louder cut. The original goes for mega bucks but I was lucky enough to find this for pennies back in the day…."
5. Paris – Punkin Funkin (Bluebird)
RR: "This is another one of my go to records – always bangs it. Proper cracked out edgy shady synth bass steamy sexy vibes right here. The other side 'I Choose You' is one for the post mutual orgasm loved up vibes so it's a perfect record for the bedroom. I know nothing about Paris but you can hear his wantonness all over this – it's about going out on the pull and gettin' some. Awesome."
6. Heaven 17 – Play (Virgin)
RR: "In 1981, former Human League members Ian Craig Marsh and Martyn Ware made the most amazing electro disco synth pop album 'Penthouse and Pavement' in a cold studio in Sheffield. Their sound was massively helped by the amazing guitar, bass and synth work by a 17 year old wonderkid session player John Wilson and the instrumental B side of their ode to the emerging Thatcherite Britain 'Play To Win' is a fine example of his Chic influenced prowess on both 4 and 6 strings. The end of it is quite techno-y as well."
7. Firebolts – Everybody Party (Get Down) (Firebolt)
RR: "100 euro record alert. Unfortunately I only have the Kon edit of this which is actually probably more playable than the 130 bpm high energy original but it does have a pretty grainy sound. The OG sounds a bit nicer, even off Youtube. I dunno who played on this but the bass player is super sweet and I love the lyrics 'Everybody party hearty get down' – such a feel good and dare I say it 'housey' record. I know disco is the mama and papa of house music but I still think of certain disco records as 'housey' rather than certain house records 'disco-y'. If you know what I mean."
8. Jackie Genova – Work That Body (Island)
RR: "What do you get when you cross an Australian-born UK breakfast television aerobics instructor with Sly and Robbie doing peak time Compass Point sleazy vibes on Island Records? The answer is 'Work That Body' which as far as I know is the only cracked out electro funk exercise record out there. I only have the LP of this which sadly isn't on youtube so I can't link to my favourite track 'Arms' so this will have to do. I did manage to sneak that track onto my recent Disco Mix for MistaJams Radio 1 show though which I was especially proud of. Trust me the album is next level – it even comes with a massive fold out wall chart of all the exercises which I have sadly never done. I managed to pick this up for about 50p at Anarchy Records back in the day and it's impressed numerous people ever since. The 'Warm Down' track at the end is next level – her voice is sooooo erotic. 'Now just lie back and relax…'"
9. Becker/Stegmann/Zeumer – Mein Tanzlied (ITM)
RR: "180 Euro record alert. I went digging with Billy Woods in Glasgow around 2008 and managed to find this mad experimental jazz funk electro ambient album with German poetry mixed way too loud over the top of it for a couple of quid. There's nothing more satisfying that finding the most amazing record in the whole shop and no one having a clue what it is. It was the white smashed candelabra that did it for me. This is the album that got Danny from Psychemagick a little bit sweaty ('I bought 3 copies it's easy to get' big talk) and I know the Red Light Records guys in Amsterdam know what's up with this too. Else Lasker Schuler was a German Jewish poet who was famous for her Bohemian lifestyle in Berlin so I think this is a musical attempt to fuse the vibes of her poetry with the appropriate musical background. I like it."
10. The Evasions – Wikka Wrap (Groove Production)
RR: "Allan Whicker was a famous television presenter in the UK during the 70s who presented his own comedy show 'Whickers World' from 1969 until 1992. He became such a household name that his rather strangely accented tones were immortalised by the Evasions in their Jamaica Funk rip off 'Wikka Wrap' which has a bizarre parody of Alan Whickers super drawly and explain-y presenting style rapping such banging lines as 'the piano tinkles excitingly like so much crushed ice into a dry martini'. This is available for 57p on Discogs but that's not a true reflection of its funk level."
Red Rack'em released his 'Self Portrait' LP on February 17th, via his own label, Bergerac.