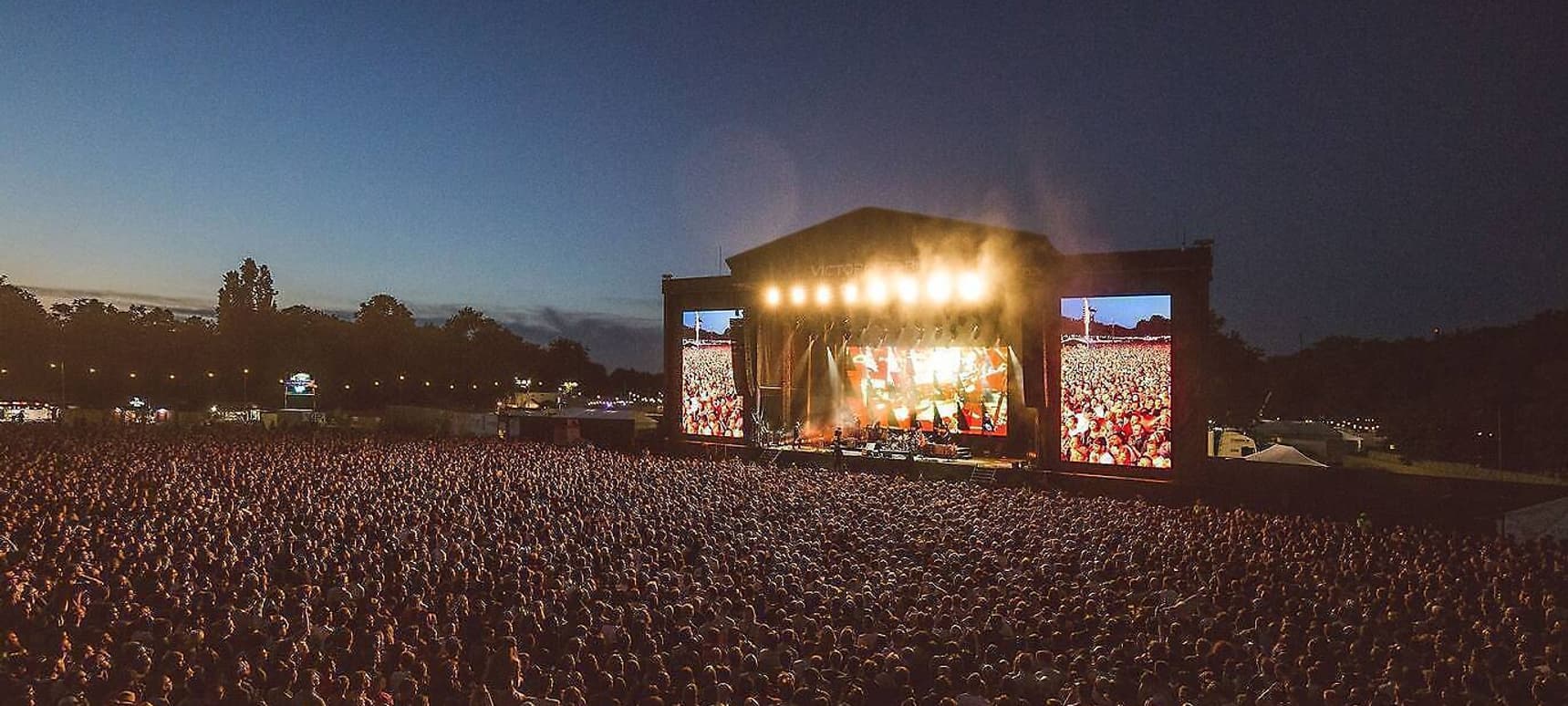 01.07.2021, Words by dummymag
The Best Emerging Artists & DJs to catch live at 2021's UK Festivals
Skiddle has the lowdown on the best emerging talent to catch this festival season
It looks as though we will at least get some of a festival season this summer and a whole host of big names have re-scheduled in order to welcome us later in the year. They've also gone all out with some massive lineups to make sure that we all get the good times that we deserve.
So naturally, there's a lot of new talent on show this year that may not have even been able to play that many shows before Covid struck. Well, now they can finally show us what they're made of. We've assembled a list of some of the most exciting new artists and DJ's to catch this year.
This is a paid partnership with Skiddle and you can buy festival tickets here. 
Arlo Parks
Appearing at: All Points East, Truck Festival, Boardmasters, Lost Village, Latitude, End Of The Road
Arlo Parks has been entrancing people since as early as 2018 with her wonderful single 'Cola'. Someone who is influenced by a wide range of genres, Arlo has listened to some of the greatest storytellers and in turn has become quite the poet herself. 
Repping Gen Z with tales of loneliness and detachment, Arlo often becomes a comforting hand on your shoulder, ready to show you the way back towards positivity. Her songs are melodic and disarming and she'll have plenty of opportunities to share her inspiring lyricism with crowds this summer.
Holly Humberstone
Appearing at: Latitude, All Points East, Boardmasters, Tramlines, TRNSMT, This Is Tomorrow
Holly Humberstone is surely going to be a star. Her pop songs are already so well-polished that you'd think she was a seasoned veteran. The influence of artists such as Lorde is clear, as well as contemporary R&B acts too. 
Her songs can speak of heartbreak and self-doubt, but danceable, addictive hooks always seem to find their way in. She treads a fine line between euphoric and tragically haunted pop songs. She'll be looking to make an impression with her first live shows that she's been waiting far too long to perform.
Logic1000
Appearing at: Field Day
If you thought you'd forgotten about the thrill of a good night out, then let Logic1000's recent EP 'You've Got The Whole Night To Go' transport you back to those almost forgotten thrills. The Sydney born DJ is co-signed by Four Tet which is quite the praise. 
A relatively late bloomer on the DJ scene at 34, getting into house music four years ago was the catalyst and how thankful we are that she took this path. She's guaranteed to be giving us many memorable mixes in the future.
Biig Piig
Appearing at: Maiden Voyage, Tramlines, Truck Festival, Camp Bestival, Standon Calling
Biig Piig is an anomaly in the best way possible. Her style of making music is completely fluid and it's refreshing to see an artist that is capable of leftfield turn from one moment to the next. Her biggest tune 'Feels Right' features a gorgeous drop that perfectly captures the ecstasy of a night out.
Being bi-lingual she's no stranger to singing in Spanish either, her songs range from the high-octane to the quietly seductive. With a fantastic ear for a hook, it's never boring listening to Biig Piig. She's set to deliver some gripping sets this year.
Jayda G
Appearing at: Parklife, Boardmasters, Riverside Festival, Terminal V
Jayda G's rise has been steady and subtle and now is her time to show why she is one of the most exciting new DJ's around. Her EP 'Both Of Us / Are You Down' was nominated for a GRAMMY for 'Best Dance Recording' which is a stunning achievement for someone so early on in their career.
All the signs point to Jayda G domination, and we can't wait to see some of the material she comes out with in the future after such an impressive career already. She'll be at a few festivals this year and you can't afford to miss her dropping some of the best mixes around.
Carlota
Appearing at: Terminal V
Carlota is an electronic music producer and DJ based in Berlin. Raised around the enchanting environment of Ibiza, she has fully absorbed Balearic culture and it is fully saturated into her sound. Whilst studying an engineering degree she set about creating her own musical language.
The ensuing result being an enticing mix of emotional resonance and aural explorations that seem to transcend time and makes for a dreamy experience. She'll be looking to bring that along with her in future live sets.
TSHA
Appearing at: Standon Calling, Field Day, Boardmasters, Access festival, Bigfoot Festival
TSHA's music can feel heaven sent and it seems as though she has been tipped for greatness by everyone so we might as well laud her praises too. And why not? In a very short space of time, it's become clear just how talented TSHA is.
Her electronic music has real emotional depth to it. You can lose yourself in the rhythms but what TSHA successfully achieves is that deeper personal resonance and that's what makes her a particularly memorable DJ. When you listen to her it's as if you can see colours.
Jaguar
Appearing at: Field Day
Jaguar is at the helm of the BBC Introducing Dance show and is currently giving plays to the very best of new talent from across the UK. Using her position to help increase representation for LGBTQ+ communities and other minorities within dance music.
A key promoter of the "DIY generation" she will continue to champion pioneering talent whilst also putting on some incredible sets of her own and wowing ravers with her own vital mixes at upcoming festival sets.
Ivorian Doll
Appearing at: Reading/Leeds Festival, Wireless, Parklife
Ivorian Doll is a hard-hitting vocalist that tales no prisoners on the thriving drill and grime scenes in the UK. With an endless number of things to say and vocal flows that kill. It's gloriously in your face and makes her a force to be reckoned with.
She's featured with all kinds of legends already too such as Headie One, Ray BLK and Dreamdoll. In a largely male-dominated scene Ivorian Doll is really cutting out a space of her own and her live sets will surely be just as volatile.
The Snuts
Appearing at: Isle Of Wight Festival, Liverpool Sound City, Tramlines, Neighbourhood Weekender, Bingley Weekender, Kendal Calling, Boardmasters
Well guitar music is certainly showing no signs of slowing down. The Snuts gate-crashed their way to #1 on the UK album chart with their debut album 'W.L'. The Scottish band are melodic indie masters that has seen them in demand this year with a quite stunning amount of festival bookings.
A band that are rousingly anthemic, it's music that was made for big stages, adoring crowds and a sunlit backdrop. After a few years working at their craft, their finally getting the attention that hard work deserves and they're riding a wave of momentum right now.
Buy 2021 festival tickets from Skiddle here.