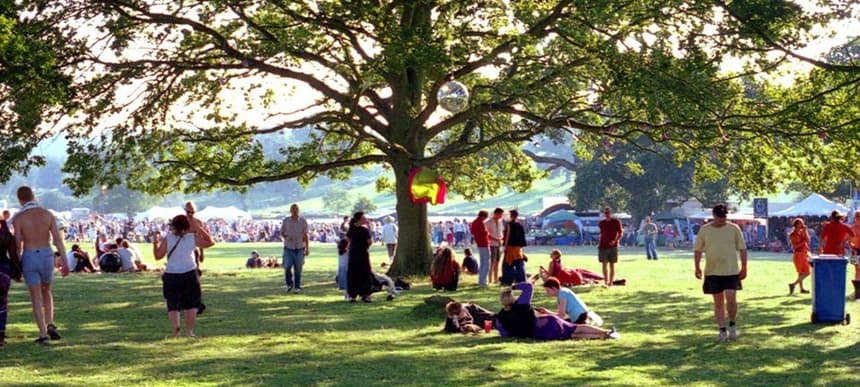 25.06.2019, Words by Adam Bloodworth
The Big Chill festival teases return with The Little Chill
The festival said it was 'also looking to new beginnings'...
After 17 years on the scene, The Big Chill festival closed its doors in 2011 due to commercial constraints – but the organisers of the laidback music festival are now teasing its return in the form of The Little Chill.
The Little Chill will run from Friday 26th – 28th July this year, offering 500 punters 'a chilled weekend in the South Downs' – billed as a more intimate event than its former incarnation while organisers test the waters in bringing the main festival back.
Organiser Pete Lawrence said that The Little Chill would follow the same ethos as its big sibling by offering a music programme of largely chilled beats alongside a wider programme centred around talks and wellness activities like yoga.
Zero 7's Mozez, ambient DJ Mixmaster Morris and Coldcut's Matt Black lead the artist listings, while electronic artist-slash-sleep science coach Tom Middleton is likely to be programmed across the music and the campfire talks and conversation line-ups, an area of the festival where "big ideas can tackle big challenges."
Although the original Big Chill festival became known for its relaxed vibe, uptempo DJs also played alongside genres like dub, folk and jazz.
The Big Chill festival was launched by Lawrence and wellness expert Katrina Larkin in 1994, and was originally brought to life in the form of one-night parties at the Union Chapel in Islington.
During the height of the festival's popularity, it went on to tour around the world, staging events in Europe, Japan and Goa.
A statement on The Little Chill's website says: 'The weekend will be a Big Chill reunion in the original spirit of the Big Chill before commercial forces took over. We're also looking to new beginnings…'
The Little Chill runs from Friday July 26th – Sunday July 28th 2019. Tickets are available here.